This article was last updated on April 16, 2022
Canada:

Oye! Times readers Get FREE $30 to spend on Amazon, Walmart…
USA:

Oye! Times readers Get FREE $30 to spend on Amazon, Walmart…

Hollywood loves to tip conventions on their head: The picture-perfect married travel agents who are Russian spies; the suburban mom who becomes a drug dealer; the mild-mannered police tech who doubles as a serial killer. And now, the divorced emergency room doctor who's got two daughters, an ex-husband demanding more child support, and a sideline gig in helping terminally ill patients end their lives — if the cops don't bust her first.
The catch is that Mary Kills People, premiering April 23 on Lifetime, doesn't come from Hollywood — it's Canadian. Hannibal alum (and Quebec native) Caroline Dhavernas plays Dr. Mary Harris in the six-episode series — created, directed, and executive-produced by women, incidentally — which first aired in Canada in January. The show's provenance is a complication; in June 2016 Canada's Parliament passed a bill legalizing and regulating physician-assisted dying for the terminally ill, though controversy wages on about the exclusion of those with long-term disabilities and other serious illnesses.
The events of Mary Kills People, then, presumably take place before the June legislation. Aided in her efforts by Des (Richard Short), a former plastic surgeon whose drug addiction cost him his medical license, Mary considers it her moral obligation to end a consenting patient's suffering by preparing life-ending cocktails served up in a glass of Champagne — one last indulgence before the great beyond. She's breaking the law, doing business with drug dealers, and putting her family at risk, but her conviction doesn't waver.
"You're like Joan of Arc, on a divine mission," Des observes in one scene.
"She got burned alive," Mary responds.
Physician-assisted dying has always been a hot-button topic. Though Canada may now be settling into acceptance, the same can't be said for America. Will the show sway attitudes? We put that question to Dhavernas, speaking by phone from Canada.
Read on for the actress' take.

If you Google the title of this show, you'll turn up a lot of blog posts that are angrily accusing the show of being "propaganda." What sort of reaction did you get when the show premiered in Canada, and do you expect it to be any different in the U.S.?
"Things have changed in Canada recently. Last June a law was passed that enabled doctors to help their patients that way. So things have evolved a little bit recently here. And in Quebec, the province I live in, the health minister was just talking about maybe including, eventually, people with dementia, so we're starting to talk about mental illnesses and things like that. It's interesting, and many countries in the world are having this debate. I think we should have it more often, which is one of the reasons why I was so interested to make a show about it.
"My character feels very strongly about the fact that people should have the right to choose; other characters on the show don't feel that way. But I never saw it as a controversial subject matter when I read it. I was moved by the character and I thought she was a very challenging character for me. I thought she was filled with contradictions and gray zones and nuances, and those moments with the patients I thought were very beautiful. I never got a sense of anyone reacting that way, thinking we were propaganda, when I was promoting the show in Canada… Of course we talk about the controversial matter of it all, but I'm not getting a lot of propaganda talk, which is great.
"I feel like maybe in America, people are so divided right now politically. I know for a lot of people when you associate this stuff with religion it becomes very sensitive and emotional. So, we'll see how things go… But as an actress, I was ready to talk about it, since I took on this role. I'm not going to shy away from a debate. Of course not. Because I think it's important and also I wouldn't have been part of the show had I not been comfortable with that."
Photo: Christos Kalohoridis/Lifetime.

Did the sensitive nature of the topic change how you approached the role?
"Not really, because you're in character, so you're doing what the character is opting for. You're not thinking about what other people will be thinking about what you're doing. You can never really think about people watching while you're doing a scene, otherwise your attention would be in the wrong place. But I think the writers were careful to include characters who had different opinions on the matter. But at the end of the day, Mary is doing this out of empathy because she wants to help people, because something has happened in her past, in her own personal life, which we'll discover later on in the episodes, that enable her to understand more than many people, perhaps, why someone should have the right to choose. And she does this out of the kindness of her heart. It's quite interesting, because the way I see it, I agree with Mary that people should have the right to choose. We make decisions for ourselves our whole lives, and this is the final one, and who am I to say that someone doesn't have that right? She's there to make sure that that person is not alone in that choice, because most of the time when someone is left with that choice to make and decides to die with dignity, they're alone, or with their families to make that wish happen."
Providing this service is obviously paramount to Mary, but as a viewer there were times I found myself getting frustrated with the risk she was taking with regards to her kids and personal life. On the flip side, that makes her such a juicy character.
"Yeah, she makes these sacrifices in order to do what she believes is right. You may agree with that or not, but she's trying to juggle it all and it's hard and she's making mistakes and she's human."
This interview has been edited for length and clarity.
Photo: Christos Kalohoridis/Lifetime.
Click HERE to read more..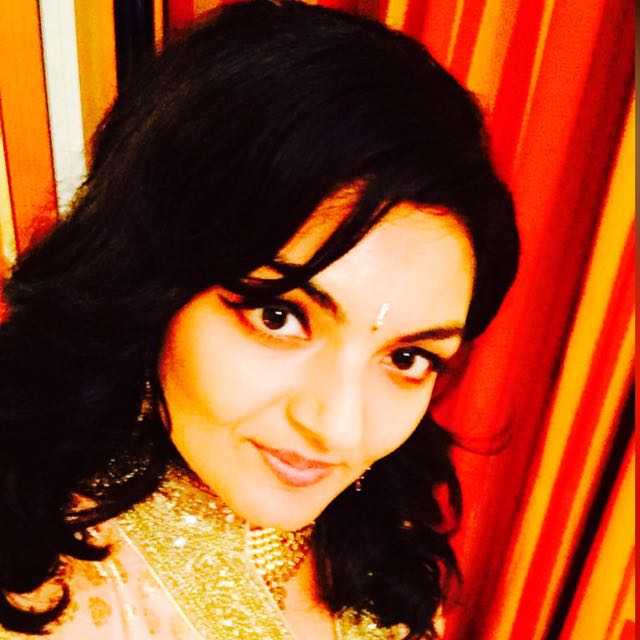 Vote for Shikha Dhingra For Mrs South Asia Canada 2017 by liking her Facebook page.

You can publish this article on your website as long as you provide a link back to this page.
You can publish this article on your website as long as you provide a link back to this page.