Apple's Post-PC Era claim is more marketing hubris than fact with PC shipments 6 times higher than iPad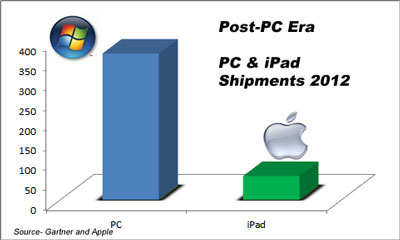 By Stephen Pate,
Aquilium Group
– At the new iPad announcement, Apple CEO Tim Cook called this the "Post-PC era."
In terms of real market size, Apple's claim of the demise of the PC doesn't hold up.

Apple shipped 15 million iPad's in the last quarter of 2011 which is a phenomenal result for a 2-year old product.
Forester
predicts Apple will ship 60 million iPads in 2012.

PC Market to Grow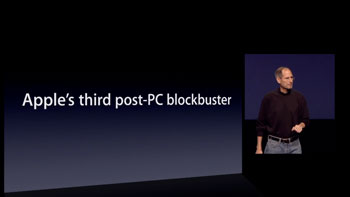 Market researcher Gartner predicts that 368 million PCs will ship in 2012. With the release of Windows 8, that number is predicted to jump to 400 million PCs in 2013, not including tablets.

Claims by Apple CEO of a post-PC era don't stand up to the facts. Apple is a tiny part of the computing market, although a very influential part. The iPad and iPhone are driving Microsoft to transform Windows into a touch based operating system.

Tablets as work computers
Despite the "fun" factor with iPads and tablets, you cannot work on an iPad. There is no keyboard for efficient input. The screen is too small to allow multi-tasking. The iPad doesn't network with other computers. It can't take orders, run the accounting system or make money for corporations. It won't serve as a semi-pro audio, video or photo editor. The iPad is several times slower than today's current crop of desktops and laptops.

Tablets are devices to consume content not create it. The iPad isn't even a good consumption device. Does anyone watch 90+ minute movies on an iPad without suffering neck, back and arm pain? Studies show that while people watch 23 hours of video online, they only watch the first 30 seconds or less of each one.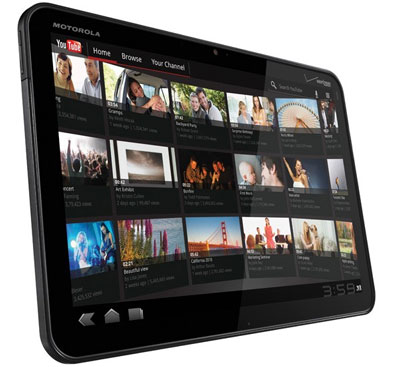 Corporations are not purchasing computers for employees to watch movies or surf Facebook. Computer purchases for employees are expected to produce productivity improvements for the organization.

Mobile computing is 76% Apple's business. Within 2 years, Google's Android operating system has passed Apple with almost three times the number of smart phone units sold. Android will grow exponentially in 2012 on tablets as the operating system and devices mature.

Windows 8 game change
By 2015,
industry researchers
expect Windows 8 to dominate all markets including smartphones, tablets, desktops and laptops. Being first to market as Apple has demonstrated brings market leadership but it doesn't secure the market long-term.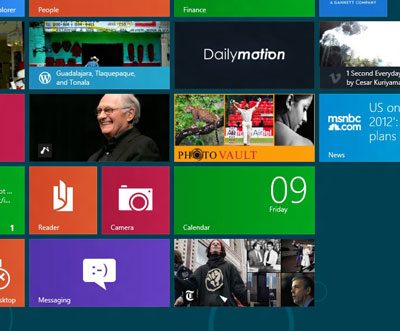 Of course, these predictions rely on Microsoft delivering Windows 8 on time and meeting customer expectations with regard to the user experience.
Microsoft has stumbled temporarily in the past but has the resources to catch up and keep up its market leadership. The current Consumer Preview of Windows 8 shows Microsoft can innovate in exciting ways.
Everyone wants an iPad or tablet because they have a high "fun factor". I have an iPad, along with an iPhone, an HP laptop and three desktops. The iPad is used at the breakfast table to check the weather and browse, less than 2% of my daily use of computers. That use is dwindling not growing. In terms of user experience, iPad's icon interface seems dated compare with the unfinished Windows 8 Consumer Preview.

Apple's failure to dominate
Apple is repeating its history from the 1980s when it pioneered the visual interface with Macintosh. It took Microsoft almost 8 years to catch up with Windows 3.1. After that Apple shrank to a last place 5% market share.
The fundamental problem with Apple is the desire to control the universe. Monopolies like Apple's closed world-dream of hardware, content and media are against the model of commercial enterprise and the public good.
Microsoft has successfully partnered with hardware and software developers for more than 3 decades and achieved more than 80% market share in most markets.