You can publish this article on your website as long as you provide a link back to this page.
This article was last updated on April 16, 2022
No one in their right mind is buying PCs and laptops before the hardware is Windows 8 ready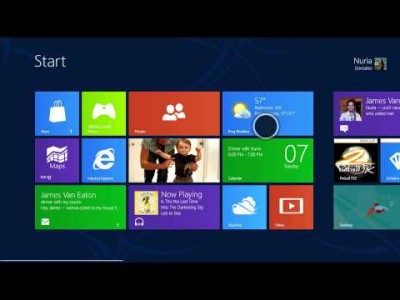 If you absolutely need to buy a new computer that is not Windows 8 touch ready, offer the store or online vendor half price.
That's all the computer will be worth in October.
As soon as consumers see Windows 8 computers that work with touch, they won't be going back to mouse and click. Windows 8 is going to kill the old computer interface, and the hardware that is not touch enabled.
I am out of town working on a laptop this week and it is killing me having to switch back to Windows 7 and lose my touch screen and touch pad. It's torture.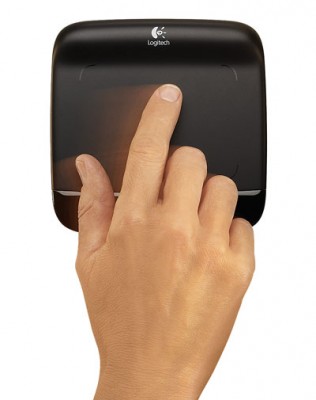 Does anyone want to buy a smart phone that is not touch? No, and that is one of the reasons Nokia and RIM are tanking. Windows 8 is a touch phone on your computer or laptop.
Tens of millions of people WANT an iPad because it's touch and easy to use.
That is exactly what Microsoft Windows 8 will deliver in the fall of 2012 for Windows tablets, phones, laptops, and computers.
Only Windows 8 will be miles ahead of Apple with the same interface on all platforms and a better interface as well.
So thanks Microsoft for the cheap $15 upgrade but who cares? Computerworld – Buy a new PC now, pay $14.99 for Windows 8 upgrade, Microsoft says
Any hardware manufacturer that wants to survive the sales drought until Windows 8 ships should be advertising touch screens and touch pads that are Windows 8 compatible.
If you know someone who is going to buy these old obsolete computers, please send me their email address. I have shares in the bankrupt Nortel and the Brooklyn Bridge they will want to own.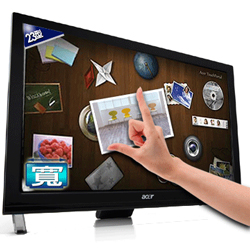 What I can't understand is the hardware manufacturers sitting on their hands, selling old product that will be a poor excuse for a boat anchor soon.
Of course, you can upgrade a desktop to Windows 8 today, by adding a multi-touch screen like the Acer T231H or the Logitech Touchpad.
We reviewed both products and they make old computers Windows 8 compatible. Those two items cost $350.
Some laptop touch pads will be Windows 8 compatible but what do you do with the screen?
Save your money because non touch computers will be as hard to get rid of as old CRT based televisions.
By Stephen Pate, NJN Network
Related stories
Windows 8 Release Preview is Slick
Review – Acer T231H Touch Monitor for Windows 8
First Look – Logitech Wireless Touchpad and Windows 8
| What you need for Windows 8 | USA | | Canada |
| --- | --- | --- | --- |
| What you need for Windows 8 | USA | | Canada |
| Tiger Direct – USA | Price $309.96 | | Price $289.99 |
| | | | |
| Amazon.com – USA | | | |
| | | | |
| | | | The Canadian pricing at Amazon.ca is not competitive. Order from the States. |