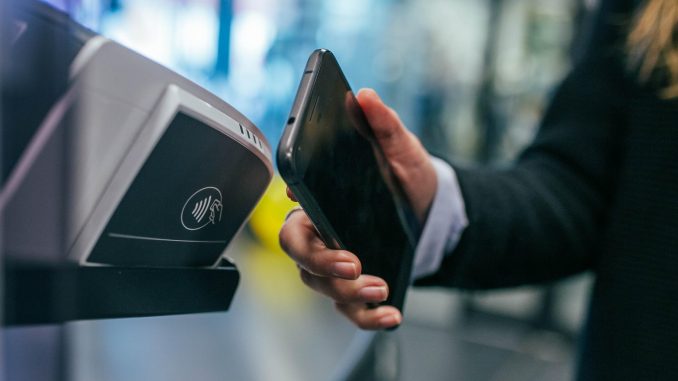 If you're hoping to find a POS software that does it all, every system on this list meets that criteria; and then some. Each of these ten POS systems also offers a free trial, so you can get a feel for how the software functions before you buy it. You wouldn't buy a car without test-driving it, right? Then don't purchase POS software without trying it out first!
1. EPOS NOW
An affordable and versatile POS option, EPOS NOW offers a free demo for businesses and individuals via its website. With software, complete POS systems, and a customer service reputation to best the giants in the industry, EPOS NOW is an excellent addition to any small business looking to expand its operations and increase sales.
EPOS now will let you try their software out for a few weeks so you can decide whether or not it's the right fit for your business.
2. TouchBistro
This iPad-based restaurant POS software is perfect for small diners, large chains, and coffee shops everywhere. Touch Bistro offers a free trial of its POS software so you can see if it's a good fit for your business.
The company boasts an impressive customer service record and claims to be able to help restaurants increase sales and decrease expenses with its intuitive POS solution. Built by those familiar with the restaurant industry, you can be sure you're getting the right industry-focused software for your establishment.
3. Shopify
Shopify is one of the most widely-used and trusted POS systems on the market today, and you can acquire a free 14-day trial of the software on the company's website. The software is loaded with incredible features such as inventory management, marketing tools, and even eCommerce tools. Whatever the size of your business, or the industry you're operating in.
Shopify can help you reduce errors in inventory counts and get a hold on your finances. Shopify has an excellent reputation for service and quality, so you'll be working with a company that cares about its customers and stands behind its products.
4. Vend
Vend is one of the best POS options on the market, with incredible inventory management features, payment processing, multi-store capabilities, reporting and insights, and much more. This impressive POS system will help you reorganize your business and get inventory under control.
Vend works with just about any hardware, so you can use the mobile devices you already have on hand. With over 20,000 retailers serviced by Vend, the company has made quite a name for itself in the POS world. Vend's free trial is good for 14 days, so you'll have plenty of time to try out all of its incredible features.
5. Square
If you're interested in one of the web's most popular POS options, servicing over 2 million businesses globally, you'll want to start with Square's free trial. Square's POS solution is free to use, and there are no monthly service charges; though you will pay a per-transaction fee of about 2.75%. You'll need to fill out a quick form with some basic information, and then you can begin using one of the most popular POS systems on the market.
6. BEVO POS
Available in over 30 languages and 60+ countries, Bevo POS is a versatile, easy to use POS solution that's suitable for just about any business in any industry. Whether you're running a restaurant, bar, retail store, or nightclub, Bevos has you covered. Request a free demo today and learn what makes this POS software so incredibly efficient.
7. Quickbooks POS
Quickbooks is a popular software option for small businesses everywhere, but Intuit has truly stepped up their game with Quickbooks POS. For 30 days, you can use this incredible versatile POS software to improve your business operations and streamline your sales. With the power and customer service of a company like Intuit behind it, Quickbooks POS has developed a reputation of excellence in the POS market.
8. Lightspeed
Lightspeed is one of the most reliable and easy to use POS systems available today. Whether you're running a restaurant, eCommerce store, or retail store, Lightspeed has everything you need to keep your inventory under control and process any payment that comes your way.
Lightspeed's free trial is actually free; and you won't even need a credit card to sign up, unlike some other companies who only claim their offers are "free". You'll get to test out the best features of this POS software before you decide to buy, and once you've experienced everything Lightspeed has to offer, you'll probably want to purchase it anyway!
Conclusion
These eight POS systems offer free trials and a customer service reputation that you'll be happy to be a part of. We've chosen the best of the best, with companies that combine both customer service and quality software for any business. Whether you're a restaurant owner or launching your first website, these eight POS providers have something unique to offer your organization.