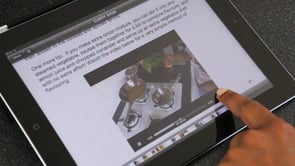 Promise of multi-media Apple iBooks available in self-publishing
Create professional quality books and ebooks from Blurb Books on Vimeo.
Blurb is now offering ebooks enhanced with video and audio clips. This is a step towards Apple's interactive rich media vision for the iPad.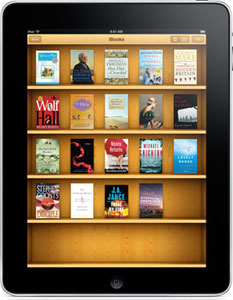 Sales of ebooks or electronic books now exceeds printed books. Apple told the world this week they have sold over 100 million iPads which read their version of ebooks called iBooks. Amazon does not show their sales of the Kindle but they are significant with more than 20% of the tablet market.
Blurb offers a premium self-publishing book service that appeals to photographers and people who want to document their personal stories. There are other programs that allow you to electronically publish your books, or epub, but Blurb offers a solution that does not require any knowledge of HTML coding.
Blurb offers an easy way to start publishing your books.
One of the things people like about Blurb is they use simple computer based tools like Booksmart that make the process relatively straightforward. Booksmart can accept pictures from popular programs such as Adobe Lightroom and then help you compile them into an impressive photo book.
On a personal level, last year I published a Christmas book for my children documenting our lives over the past decade. I used Lynda.com to learn about Booksmart which saved me time and money over trial and error.
It was a simple photo book published also as printed book and an Apple iBook. Everyone in the family thought it was awesome.
Adding video and audio to an ebook
This year the same book could have videos and audio commentary with epub upgrades to Booksmart. Blurb ebooks cost the publisher $1.99 each. Any price above that becomes the publishers profit.
Blurb will sell the books in their bookstore and you can also list on Apple iBookstore. The output is not compatible with Amazon.com Kindle which suggests the solution is not for professional ebook writers but Blurb does make a quick and low cost bridge to epublishing.
Booksmart now allows embedded videos, audio and links to external web pages. For example, in a book of pictures you could link to Google Maps and Street View to allow the reader to jump to the place where the picture was taken. At that point they have left your book and opened the Safari Browser. They would return the same page in the book by selecting the book again.
This is an interesting jump into the future of book publishing where the reader can interact versus the current page turning that happens in most electronic book readers.
Here is a gallery of recent ebooks published by Blurb.
Reviewing the gallery I saw plenty of gorgeous photographs and a few videos.
Aruna Khanzada, the author of the multi-media epub cookbook "Curry Base", is interviewed by Blurb on her experience.
At the bottom of the interview, Blurb links to other posts that detail the process of creating an ebook with video and audio content.
When I saw this first, it seemed a little intimidating. However, these are not complex multi-media productions that cost hundreds of thousands. It does require three skills – writing, photography and videography. A writer could get help with the videography if they are not comfortable or partner with a photographer.
By Stephen Pate, NJN Network