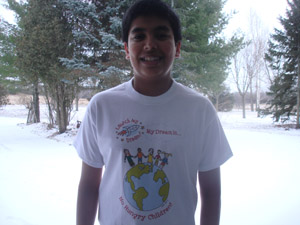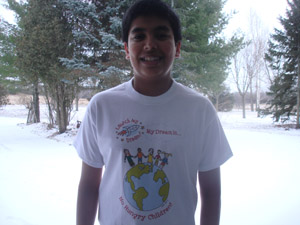 "Dreams are like stars…you may never touch them, but if you follow them they will lead you to your destiny." – Unknown author.
I go by this quote in order to achieve helping every child's dream in the world: the right to a home, to food, to education – in short I want to help get rid of their poverty. In this article you will learn how you too can help, how to take this initiative on as well as how to reach my dream + your dream = the dream of a less fortunate child.
Launching my/your /our dream that every child in this world should receive enough means to support himself/herself is a phenomenal social issue to support. To fulfill my desire to do this, I started looking around. Fortunately, I came across such a great non-profit organization called Amazing Kids! I started my journey on this path by contributing some of my very own articles from a youth perspective from last year. Going forward, I decided to raise awareness for this amazing cause, 'Launch My Dreams'. Do you, like me, want to see the smiles on the faces of these kids who struggle with their daily necessities and are you as eager as I am to make a difference in this world then launch your dream with me! Please feel free to support these less fortunate children in our communities and beyond by contributing while purchasing merchandise or donating money via visiting the following link:
http://amazing-kids.org/features/what-we-do/amazing-kids-programs/#lmd
I ordered my shirt by visiting the Amazing Kids website on their online store at www.zazzle.com/amazingkids. I was very excited to receive it in the mail within a week from the United States! As my next step was to introduce about this cause and fundraise for it, I started my mission without any further delay. I wore this shirt as many times as I could and in many places to bring about awareness for this cause. Many people, especially, youth stepped forward and asked about the cause. I hope my initiative will definitely will help raise the funds to fulfill this Launch – my dream campaign!
Raising awareness for, 'Launch My Dream' is totally a new adventure for me and is now on my priority list. To accomplish my goal I am on my way to educate and encourage others to step forward. To all the folks that have contributed to this cause so far and made it a great success, kudos.
Now I am one more step closer to reaching my dream, your dream = our dream of less fortunate children in this world. In going forward let us remember: Together We Can Make A Difference And We Can Change The World! Again thanks to everyone who contributed and to the people who will contribute to this cause in the upcoming generations. We are the future of tomorrow today!