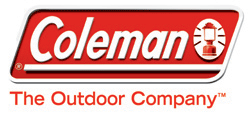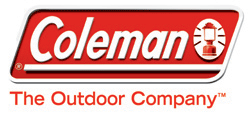 Things to consider when purchasing a tent:


·
How many people in the camping party and how much space is desired for each person's sleeping bag, including their mat, airbed, cot, plus space for storing personal and other gear will help determine size and style of tent.
·
Where and how will the tent be used? Backpacking or kayaking requires a lightweight, compact tent, whereas car camping provides many options for larger tents, including multi-room family tents.
·
Time of year when tent will be used is a consideration. Warm or hot summer months require good ventilation options while cool weather and winter camping may require a shelter capable of withstanding snowfall and the weight of snow.
·
Desired headroom should be taken into consideration as well.
·
Some tents offer the option of room dividers and more privacy, which may be important in some instances.
·
Length of camping trips and amount of time likely to be spent in the tent are considerations.
·
Quality: Carefully examine design features for strength and weather protection, combined with quality materials such as zippers, floors, poles, mesh and fabrics. Look for evidence of good craftsmanship in construction. Attention should be paid to all seams, including taped seams on the rainfly and other key ceiling or wall seams for protection from rainfall.
Tips for tent care and storage:

·
Prolong the life of your tent by not leaving it set up any longer than necessary. Excessive exposure to sunlight can damage fabrics.
·
Remove all trash and sweep out dirt from inside your tent before you take it down.
·
Your tent must be stored dry to avoid mildew and odors. Dry it thoroughly and brush off any dirt. If you must take it down while still damp, open it and set it up as soon as possible when you arrive home. After it dries, store it in a cool, dry place.
·
Stakes should be removed by pulling on the stake itself. Never pull on the tent fabric or tent stake loops to remove stakes.
·
Open the doors and windows to allow air to escape as the tent is collapsed.
·
Fold the tent about the same length as the collapsed poles before you begin rolling. Roll the poles and stakes (in separate bags) into the tent body. A slow, tight roll helps to compress the tent to fit into the bag.
Tips for prepping for a camping trip:


·
Take family camping trips every year. It gets easier the more you do it.
·
Create and follow a checklist when packing to ensure nothing is forgotten. Make additions or deletions to the checklist when you discover items you wish you had brought or you should have left at home.
·
Test out all equipment before you leave to make sure everything is in working order. Also, air out your tents and sleeping bags.
·
Stock up on batteries, fuel and food before you leave the city.
·
If you plan to build a campfire, find out ahead of time if there are any seasonal restrictions. Firewood may be scarce where you are camping, so take a few bundles with you.
·
Book your campsite in advance if possible. Most Canadian campsites reserve some sites for last-minute campers – but they go quickly!
·
The essentials for eating / food prep
·
Cooking and eating utensils
·
Skewers for marshmallows
·
Biodegradable dish soap
·
The essentials for sleeping and comfort
·
Camp pad or airbed and pump
·
The essential camping gear
·
Lantern, fuel and extra lantern mantles
·
Matches and waterproof match container
·
Battery-operated lantern
·
Multipurpose knife or camper's tool
·
The essential personal items
·
Toilet paper and toiletries
Tips for Setting up Camp


·
Arrive as early as possible so that you can set up your campsite before dark.
·
If you haven't already reserved a site, walk or drive around to check out all the options, and find the best campsite based on your personal preferences such as proximity to water, restrooms and other campers.
·
When selecting a campsite, avoid areas that could be hazardous such as narrow canyons or open fields; near cliffs or stagnant water; and under trees.
·
Select a level campsite clear of rocks, branches and other hard or sharp objects.
·
Set-up your site strategically. Pitch your tent so it receives afternoon and evening shade; same goes for the cooking and dining area.
Campsite safety tips:


·
Check the weather in advance of your trip to be aware of any hazardous conditions, like heavy rain or thunder and lightning storms.
·
Always bring a first-aid kit. Stock it with bandages, iodine, burn ointment and alcohol pads so that you're prepared for any cuts, scrapes and burns that may happen around the campsite.
·
Check in with the park ranger or campground office about any potential hazards at the campsite, like bears, campfire bans and poison ivy.
·
Practice proper food safety by investing in a quality cooler to keep cold foods cold and hot foods hot.
·
Only use designated swimming areas and always supervise children in the water. Check to see if there's a lifeguard on duty and swim where the lifeguard can see you.
·
Pack lots of sunscreen and apply it even on overcast days. Remember to reapply after swimming.
·
Plan activities such as hiking or biking in the morning hours or late in the day when air temperatures are cooler. Plan swimming or other water activities in the heat of the day.
·
Take and drink plenty of cold liquids, especially water, throughout the day.
·
Invest in gear with emergency features – just in case.
·
Pack a battery-operated lantern or flashlight for use inside your tent. Never use a stove or fuel lantern in your tent.
Tips for camping with kids:


·
Before heading out to an outdoor campsite, camp out in the backyard to see how the kids react to sleeping outdoors.
·
Make sure to have quality lighting to brighten up the night.
·
Pick a family-friendly provincial park or conservation area; many parks offer activities geared to kids such as educational nature walks, outdoor amphitheatres with kid-friendly programs and museums with special exhibits.
·
Pack insect-, bird- and flower-identifying books. These books can serve as reference guides during nature walks and hikes.
·
Use a baby monitor as a tool that allows you time to relax outside the tent when children are napping.
·
Plan for kid-friendly meals.
Camp cooking tips:


·
Keep most meal preparations to a minimum by bringing prepared or one-dish dinners that can be warmed up and served with a cool salad and bread.
·
Measure and combine dry ingredients in advance. Remember to label them!
·
Frequent campers should create a camp kitchen pack complete with dishes, pots and utensils, so that these items are always ready to go.
·
Invest in cooking tools like Coleman stoves and grills so that you do not have to depend on a campfire.
·

Br
ing lids for pots and cookware. They allow food to cook faster and keep foods warm while you prepare other menu items.
·
Consider making some meals in advance at home. A quality cooler will keep chili, stews and spaghetti sauce fresh for several days – ready to be reheated at the campsite.
·
Avoid throwing away biodegradable items in the woods or campgrounds. They will attract unwanted insects and animals.
·
Pack insulated mugs with lids. They keep hot beverages hot, cold beverages cold, and insects out of everything.
·
To conserve ice, pack two coolers. Fill one with items that will be used frequently, such as beverages and snacks, and the other with primary meal items.
·
Before you leave home, pre-chill your cooler contents for maximum cooler efficiency. Load the coolers with cold items, rather than depending on the ice to cool down the contents.
For example, warm pop increases the rate at which ice melts.

·
Place your cooler in the shade and cover it with a wet white towel to keep contents cooler longer.
·
Take a least two coolers. One should be dedicated for food items; the other for beverages.
·
Use block ice in food coolers for the longest cold-keeping capability. Plastic jugs filled with water are good choices, and provide cold drinking water as they thaw.
·
Take and drink plenty of cold liquids, especially water, throughout the day.
·
Use a dining fly or shelter to provide shade for campers. It doubles as protection from a rain shower.
·
Throw a tarp over your cooking area before you go to bed. This will protect your gear from dew, dust and rain.