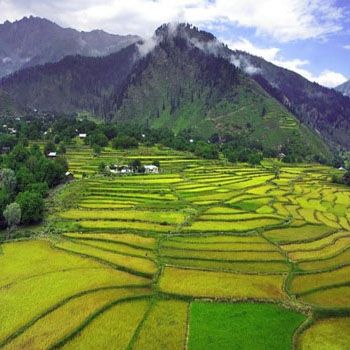 This article was last updated on April 16, 2022
Canada:

Oye! Times readers Get FREE $30 to spend on Amazon, Walmart…
USA:

Oye! Times readers Get FREE $30 to spend on Amazon, Walmart…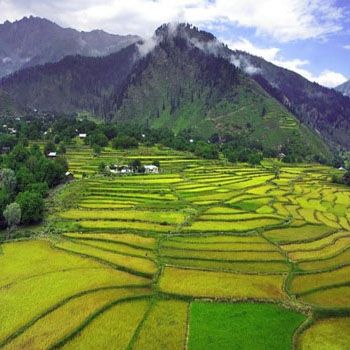 Leepa Valley is located 45 kilometers (28 miles) from Muzaffarabad. The valley remains open for domestic tourists from May to November. A road branches off for Leepa from Naily, 45 kilometers from Muzaffarabad, climbs over the Reshian Gali (3,200 m) and then descends to 1,677 m on the other side into the Leepa Valley.
People from all over the country; come to this valley during the summers to enjoy the marvelous weather. The charming Leepa Valley consists of many villages; the most famous among them are Leepa, Reshian, Dao Khan, and Chananian. Situated 67 kilometers west of Muzaffarabad it is also the entry point to the valley of Leepa. It is 1674 meters (5492 ft) above sea level. From Reshian onwards one needs to rent jeeps to travel to Leepa Valley and all the places around. Chananian is situated opposite to village Leepa near the Line of Control (LOC) at an altitude of 2226 meters. It is about 60 kilometers from Naily and is surrounded by wide pine forest and Nullah Qazi Naag flowing nearby.

Banjosa lake images 75 kilometers from Muzaffarabad, Dao khan is well known for its outstanding natural beauty. Dao Khan is recognized for its peaceful, calm and cool environment, outstanding scenic beauty and panoramic views Leepa Village at 1921 meters (6302 ft) height from sea level lies in the center of Leepa Valley. This is one of the most fascinating places of the valley. It is nearly 38 kilometers from Reshian and almost 60 kilometers from Nail. It's grooming fields of rice, classic wooden houses of Kashmiri style and trees of apple, walnut and cherry present a marvelous view to the tourists during summer. Apple is grown in the valley in its different varieties, most popular being Golden, Delicious and Kala Kullo King. Leepa is also very famous for its fruits and honey.

How to get there?
Banjosa lake From Reshian, the gateway to enter the valley, there are three different routes which take to Leepa. The zigzagging Defence Road meets the valley at Hanjna, via Barthwar Gali and Bali Camp. Locals mention 72 u-turns on the way. Forest and military vehicles are a common sight in the area. Nearly 400 jeeps ply daily from Reshian to Leepa and back. Jeeps are the only mode of transport in the valley though motor bikes are now also seen in ever increasing numbers on the bumpy road. One has to cover a distance of 15 km over a stony path (more aptly a footpath) via Panjal Gali which is approximately 10,000 ft high. This route is a shortcut to Leepa's most important commercial centre, the Kappa Gali.

The third route passes through Dao Khan, Sher Gali and enters the vale at Muji, where Indian military personnel stand eyeball to eyeball. All three passages are blocked in winter due to heavy snow and inhabitants must store eatables and other items of daily usage in large quantities to consume throughout winter. Most fascinating valley in Azad Kashmir, Leepa spell bounds everyone who visits this valley. Leepa Valley offers an unending variety of scenic spectacular beauty, an everlasting memory of sights and sounds & the unforgettable hospitality of its people Water in the valley is crystal clear and swiftly flowing streams like Nullah Qazi Nag are a major source.
The Nullah emerges from Indian occupied Kashmir and runs through the whole of Leepa Valley. On the other side of the LoC, lies Kupwara district of Occupied Kashmir. All over the valley, there are high walnut trees adding yellow, red and orange colors to the scenery, there are also yellow herbs and shrubs tucked nicely into green vegetation comprising of large conifer trees, adding variety to this miracle of changing colors during autumn in the valley. Leepa is also famous for its typical Kashmiri style architecture, mostly in the form of 3 storied wooden houses. A look at the houses here makes one believe, Leepa as a true extension of Indian occupied Kashmir into Pakistan. The people of Leepa are highly religious and speak Kashmiri as well as Hindkoh.

Urdu is nevertheless widely spoken and understood. The valley has a population of about 75000 inhabitants who generally indulge in farming, cattle rearing and tourism related services. Unemployment and poverty are rampant. Power shortages are a daily routine (there is only one power generation unit at Channian) and malnutrition is common as in rest of the country. The paradise like mini Kashmir in Leepa has numerous water driven flour mills, the only kind of industry in the valley. Multistoried typical Kashmiri timber houses with thick roofs made of shining metal sheets, in a surrounding of apple, walnut, fig, pears and plum trees are like jewels in a crown. Leepa is famous for its delicious white honey as well. The red Kashmiri rice is grown in October by the farmers in Leepa.
This is also the staple food for the people of the area. Husking of rice is done in a traditional way by first beating the rice stack with long sticks, thereafter, threshed along temporarily constructed ditches. The highest peak is Shamasa Bari, which remains snowbound throughout the year. Apple is grown in the valley in its different varieties, most popular being Golden, Delicious and Kala Kullo King. These varieties have a unique, highly tempting flavor and taste comparable to none. Walnut is another fruit grown in the valley. It too ripens in early autumn when it is collected, deseeded and then sent to down country markets. A village elder tells "We are unable to bury the dead.

If anyone in the family dies in winter, we must wait for about four months to bury our dead, because it's possible only when all the snow has melted". So while during the tourist season, this place offers one of the most fascinating sceneries to the tourists, life for the locals is quite difficult during the harsh winters when snow covers everything. The locals have to store food in advance in order to survive, daily chores are affected and the lack of infrastructure brings many difficulties for the locals. Though poor in infrastructure and no industry worth its name, nature has provided spectacular beauty to this valley that can surpass even developed areas of the plains if only its tourism potentials were exploited to the full. -historypak
Click HERE to read more from Fashion Central.
You can publish this article on your website as long as you provide a link back to this page.