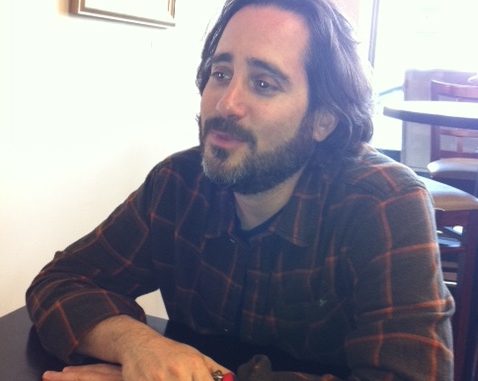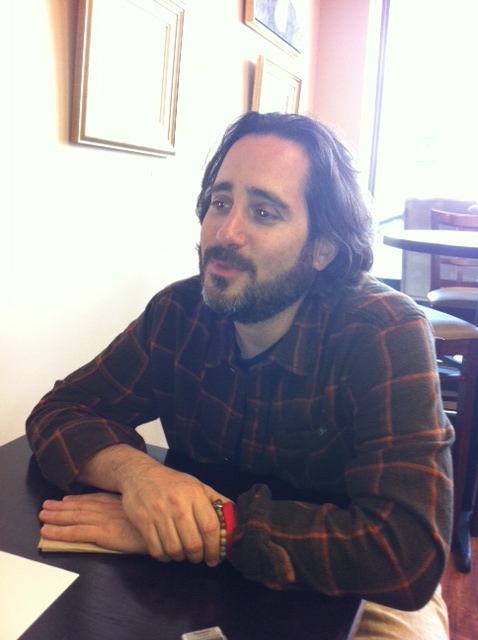 "Love is the strongest medicine"
Neem Karoli Baba's philosophy and teachings as a Hindu Guru inspired many in the Western world to seek higher spiritual pursuits within the context of their own evolution. One of them being David Newman aka Durga Das.
Newman has devoted his spiritual, musical and career endeavors as a Kirtan chant artist, teacher of Bhakti Yoga and sacred song writer. Spirituality and meditation were always a part of Newman's teenage years, and so was his talent for playing the guitar.
Newman grew up in a house where both parents were successful in their professional careers – his mother was an attorney and father was a surgeon. This led him down the path to law school where he successfully fulfilled his academic pursuits by completing both law school and writing his bar exam. It became very apparent to Newman during law school that what he was in search for was far deeper then practicing law as a career.
Rather then listening to the stories of the mind, he was guided by his intuition to dedicate his journey to following the pure will of his heart. Interestingly enough, for Newman the saying, "Life is what happens to you while you are busy making other plans" holds a lot of truth and substance to it.
"It was actually during law school when I started to practice yoga. I was very motivated to practice the physical components of the exercise and I remember practicing yoga for up to four hours a day," says Newman.
He credited his ability to process information very quickly during law school and always remaining the most calm amongst his peers to his yoga practice and the virtues it instilled into his life at the time. Although Newman never practiced law, he remains grateful to that experience as it enhanced his ability to organize his thoughts and become an effective communicator.
Yoga is a word originating from the Sanskrit language meaning spiritual union with ourselves. With an abundance of humility and integrity in his demeanor, Newman explains that when he was first starting to explore his spiritual roots, he initially set out to teach Bhakti Yoga, which is translated to the yoga of Love.
"Bhakti means devotional love. It's the practice of loving unconditionally, to learn to see love within ourselves as our nature, and to recognize that in each other and to act accordingly."
Newman was energized on all levels to re-create the idea of Bhakti Yoga and spread its message through another form of divine intervention, Kirtan chanting. He further expands his spiritual vision by explaining that the idea of Bhakti is to serve that oneness, that love.
"So for me the practice is in the interaction with others. Through prayer, through singing Kirtans, which within the context of Bhakti yoga, is very much a foundational component because the Bhakti yoga tradition realized that love isn't something that comes through the mind rather it is something that originates from the heart."
With his poetic insight, he gracefully acknowledges, "The beauty of the mantras is that it is non-symbolic language, which means that it goes to the very core of the spiritual experience. So whenever we sound the names of the divine, it brings us closer to feeling that Divine.
"I very much celebrate and honor the Hindu tradition that the mantras come from and at the same time my belief is that the mantras actually belong to our hearts. If our hearts have a door then the mantras are the key."
Eastern Mantras with a Twist of Western Rhythm
Newman's stylistic approach to music involves combining English songwriting with Sanskrit mantras. With a heart warming smile he says. "I don't do it for any other reason besides that fact that it is part of my joy.
"I consider my paths, traditions and lineages with the Eastern Guru's and singer songwriters of the Western World in the 60s-70s & 80s era I grew up in."
Both forms of music have been highly spiritual in shaping Newman's singing career and this is reflected through his ability to bring harmony into his work as an artist. When asked about the intention of adding English words with the Eastern mantras, Newman explains the following:
"Well I have found that people who come new to this practice, that the inclusion of English words and devotional sentiment helps bring them into the mood or the feeling of what Kirtan is all about, which in the end is a vehicle to how we can express our devotion to a higher power."
His craft has been appreciated all across the globe, this includes India where he recently signed a record deal with a label called Mystic of Music. Although there are 100 Indian devotional singers, Newman is the only western singer on the label. He reflects on the experience by saying, "this was a nice affirmation to be appreciated in the culture from which all this actually originated from."
March is a time to embrace seasonal changes and to allow for more light to shine onto both our days and through the energy that channels through our hearts. Ironically, Newman's more recent musical gifts were released in March, in his album entitled, Stars. He delightfully engages with his spirit on all levels in this album. His rhythm, lyrical intelligence and soul filled vibrations takes the listener on a journey of devotional bliss, spiritual revelry and receptivity to grace.
The masses caught onto Stars and as a result the album quickly climbed to the top 5 of the World Music iTunes chart. When asked about the messages he hopes to convey in his album, his response was both educating and extremely enlightening.
"Well one of the main messages here is to be aware of the darker aspects of what is happening on the planet right now, such as war or poverty," says Newman. "The truth is that these realities are very much present and you can't turn your cheek to them, but what I want to convey is that the light has the capacity to illuminate the darkness both on a global scale and within our own lives."
Newman's values are very visible through his work and what he hopes to deliver to the yoga community and all others trying to seek spiritual enlightenment is that people must honor the power of their light and love from within.
He goes deeper in his awareness by sharing the following, "Love is the greatest transformational principle and it's what fuels life. For some people they get into the habit of allowing their lives to be fueled by things like fear, shame or doubt and my musical messages are all about shifting that focus to love and to remind people that what they are looking for is inside them."
Newman takes people to a journey deep within their heart and his purpose is to help transform people's perceptions so that the world can transform as a whole. He feels very strongly in using the power of music as a tool to help push people to make uplifting emotional changes.
"I've always felt that the creative process is a great affirmation of the spirit, because something magical can often come out of nowhere. In this moment, you have to ask yourself 'Where did that come from?' because it wasn't here a minute ago.
"So the creative process always reminds me of the beauty of the unknown and inspires me to share this with the world on a deeper and more spiritual level."
When asked about the trademark behind his music and what he would like to see flourish as a result of his work, Newman dives deep into the realm of his collective consciousness and concludes: "Our love, peace, joy and happiness are not contingent upon anything outside of ourselves. It simply is."
It's a common thread in the human experience for people to search for ways that will bring them to a state of everlasting love,peace and freedom here on earth. Newman's gift and what he shares with the world helps individuals find a place within their heart that allows them to become a witness to the mind and learn how to feel where does their heart want them to be in a particular moment.
" I want people to know through my music that they can live in peace and that life is a treasure. That you can simply step back and allow your divine gift, the grace of life to express itself through you and if you allow it to it will take you on the perfect journey."