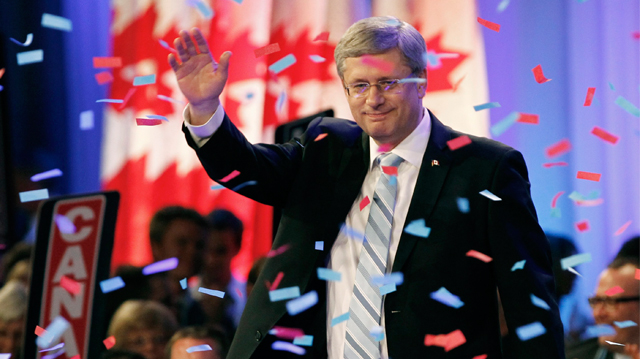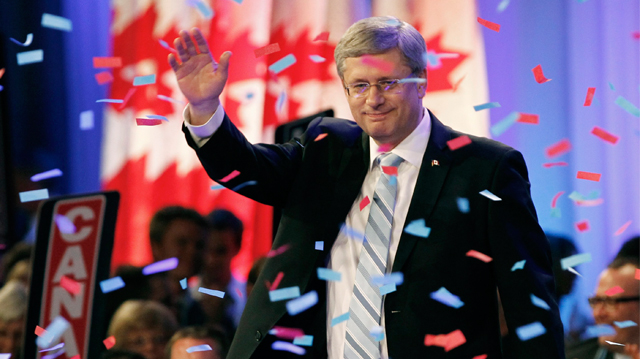 PM Stephen Harper marks his first anniversary of the election that remodeled Canada's political landscape with Conservatives' first majority government Wednesday. At their weekly meeting, senior party leaders made public speeches to celebrate their one year of success.
PM Harper is likely to address the public at 9:30 a.m. ET, followed by NDP Leader Thomas Mulcair at 11 a.m. Harper has, without a doubt, achieved a number of goals he had initially set for himself; however, the last 12 months also highlighted several scandals involving Canada's Prime Minister.
In his well-known speech in Davos, Switzerland, this winter, Harper said: "Regardless of what direction other western nations may choose, under our government Canada will make the transformations necessary to sustain economic growth, job creation and prosperity now and for the next generation."
On the other hand, NDP leader Thomas Mulcair insists Harper's Tories have broken vows on medicare and pensions, are fanatical about confidentiality, and do not welcome public debate of key issues.
"They're still not only behaving as they have a minority, they're still behaving as though they were in opposition. They are angry. They're full of recrimination. They act like they're victims and they don't know how to act like statesmen," Mulcair said.
Article viewed on Oye! Times @ www.oyetimes.com