JazzEast Executive Director Heather Gibson says she had the Dr. John crowd under control, Peter Barss says there was no crowd control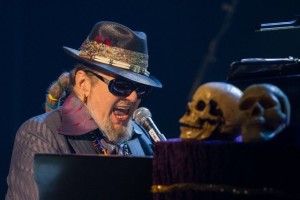 The controversy over the rowdy crowd, or not, at the Dr. John Festival heats up as a fan says his wife was pushed by a drunk and beer spilled on his camera gear.
"We're STILL getting emails and calls about crowds, sound and seating @HFXJazzFest. We'll play more after sports. Stay tuned! #cbcns" CBC Information Morning posted today.
Heather Gibson, the Executive Director and head honcho at the TD Halifax Jazz Festival, is unimpressed by complaints. She told CBC Information Morning, "There was dancing but not a lack of crowd control or safety issue at the Dr. John Show" We have the CBC below recording.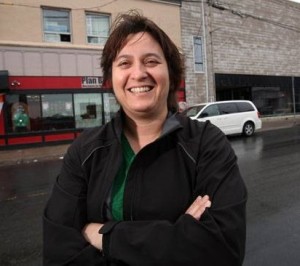 After hearing Gibson's response on CBC Radio, long time jazz blues fan and photographer Peter Barss gave this response on CBC radio.
"In reference to complaints about the Dr. John concert, Heather Gibson stated that her staff of 400 work diligently to ensure that the JazzEast Festival ran smoothly and safely. In the case of the Dr. John concert I disagree."
"Like most people in the tent my wife Myra and I stepped outside to get a breath of fresh air during the intermission between Erin Costello's performance and Dr. John's."
"When we returned to our front row seats the area between the seats and the stage was filled with a shoulder to shoulder crowd of mostly young people many with beer in hand and many already drunk."
"Myra was pushed three times and nearly knocked over. One man staggered backwards and spilled his beer on my camera bag which contained several thousand dollars worth of gear. There were no apologies."
"In fact, when I told this guy that he had spilled bear on my camera bag he told me to "deal with it.""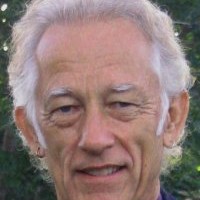 "Just as Dr. John started his set I pushed my way out of the crowd and found one of Heather Gibson's security men. I asked him if he could have the crowd moved. His reply: "I can't do anything about it. They can stand if they want to.""
"In addition to their rudeness, the people in the crowd blocked the view of the stage. When I stood on my tiptoes I occasionally saw the top of Dr. John's head. Myra could not see the stage at all."
"About half way through Dr. John's third song we left in frustration and anger. Many other people near us were also outraged and many of them left when we did."
"Heather Gibson said there was "no lack of crowd control." Nothing could be further from the truth. There was absolutely no crowd control."
"The solution is not rocket science. Someone, probably MC Louise Renault, could have been asked to tell the people crowding the stage to leave that area so that people sitting could see. Two or three members of the Heather Gibson security patrol could have kept them out."
"As it was, many people who paid the thirty dollars admission fee saw very little of Dr. John but had a very good view of a bunch of drunks waving cups of beer in the air."
To which we say, c'mon Heather. You're not going to stonewall your way out of this one.
CBC Information Morning interview on July 10, 2013 CBC Information Morning Dr John show S Pate
Jazz East Executive Director Heather Gibson's response CBC Information Morning Dr John show – H Gibson