This article was last updated on May 27, 2022
Canada:

Oye! Times readers Get FREE $30 to spend on Amazon, Walmart…
USA:

Oye! Times readers Get FREE $30 to spend on Amazon, Walmart…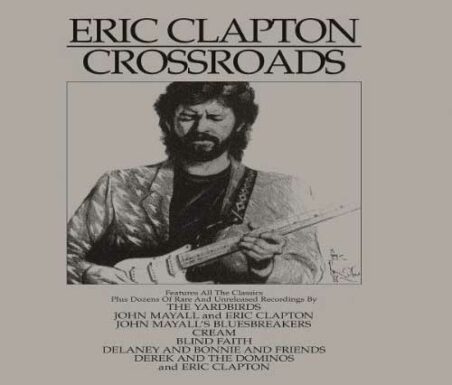 4 CD's and 73 songs by Eric Clapton's career the progression, his changes and the breadth of his enormous talent
By Stephen Pate – Crossroads is the one Eric Clapton record that contains the rich early heritage of Eric Clapton. From his first recordings with The Yardbirds, John Mayall, Cream, Blind Faith, Delaney and Bonnie, George Harrison, Derek and the Dominoes and onto his solo career.
What I like about this box set – other than 4 CD's and 73 songs by Eric Clapton – is how it lays out his career so you can see the progression, his changes and the breadth of his enormous talent. Each CD is entertaining in on its own and together they make a great span of his first 25 years and the must-own Eric Clapton box set.
Along with tracks off his top albums there never-released-before live performances and studio tracks like "I Shot The Sheriff" 1974 and "Further On Up The Road" 1977 from Hammersmith, "Double Trouble" from Bukodan 1980 and 2 live performances of "Crossroads" one by Cream and one by Derek and the Dominos. Clapton is a great live performer who knows how to hold the crowd's attention.
If you take the time to read the booklet and track-by-track details it is amazing how many other great musicians have played on these tracks including Bob Dylan, George Harrison and Duane Allman, not to slight the hundreds of others.
Where to get the box set
Amazon.com has Crossroads for $40. Included with the 4 CD's is an informative 30-page 11×11&Prime booklet with bio, pictures and track information for each song.
Available in the UK from Amazon.co.uk for £22.42 where the booklet is hardbound and Canada from Amazon.ca for $59.32. The UK version is the updated one and the best deal.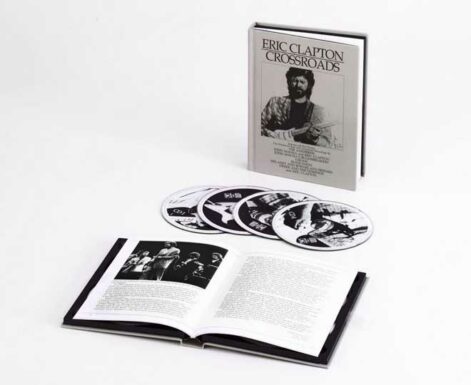 Crossroads [Vinyl] is also available on 6 LP's with the 11×11&Prime booklet. Cost for a new vinyl box set is $385 but there are plenty of very good to collectible used copies

from $45 and up.
Crossroads CD-1
Eric Clapton appeared on the music scene in Britain circa 1963 in a rave up blues group called The Yardbirds where he set the stage for some fast and furious guitar work.
The first CD opens with The Yardbirds playing the John Lee Hooker classic "Boom Boom." Like other British groups including The Rolling Stones, The Yardbirds were deeply into Chicago blues and played it rocked-up more likely than not. The Yardbirds moved more towards mainstream British rock by the time of their big hit "For Your Love" in 1965, which was one of the reasons Clapton quit the group. He was looking for more blues.
The 1961 release of the almost forgotten 1936/'37 recordings of Robert Johnson King of Delta Blues Singers sparked Clapton's lifelong interest in Johnson and delta blues. Clapton stated several times that Robert Johnson was the single greatest influence on his career.
Eric Clapton left the Yardbirds in 1965 to play with John Mayall a proponent of deep blues from Mississippi Delta. The smaller blues focused group allowed Clapton's guitar playing to be featured front and center. Clapton and Mayall formed John Mayall's Blues Breakers and continued to mine a more authentic Chicago and Delta blues style.
On the 14th track we hear Eric Clapton singing for the first time on a cover of Robert Johnson's "Rambling on My Mind." The effect is stunning. He was easily recognized as an authentic blues vocalist added to his by-then fantastic guitar work. That's John McVie on bass. The British groups were full of artists we now recognize as stars.
The Mayall collaboration only lasted a year. Towards the end, Jack Bruce played bass in the band and Clapton quit and formed the super group Cream with Ginger Baker and Bruce. On the 16th track on with Cream you can feel like the music just rise to a new higher level. Clapton's singing and guitar were featured in Cream and the effect is electric. Cream would be the breakout band for Clapton that allowed his interest in blues artists like Robert Johnson to flourish and for Clapton to achieve super star success and the "God" label. Searing and super-fast guitar leads were the new standard for guitar players and Clapton set the model.
Cream produced maga-hits on both sides of the Atlantic like "Sunshine of Your Love", "White Room" and "Crossroads" based on the Robert Johnson song "Cross Road Blues". The live version of "Crossroads" is an awesome example of the two sides to Cream. The studio recordings were tight and perfectly crafted. The live performances were like jazz with extended, improvisational solos. CD=1 has 12 cuts from Cream.
Crossroads CD-2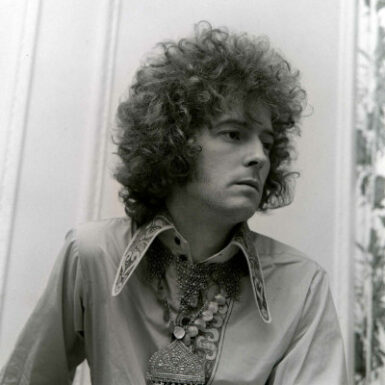 CD-2 opens with 4 more Cream recordings including "Badge" with George Harrison. Clapton left Cream in 1968 due to drug and alcohol abuse and the constant fighting between Baker and Bruce.
He then played in a variety of groups like Blind Faith, Delaney and Bonnie and Friends, and Derek and the Dominos before establishing his solo career for more than 4 decades. The 3 Blind Faith cuts on CD-2 include Steve Winwood singing "In The Presence of the Lord", a classic track.
Clapton's singing would not be featured until he left Blind Faith and Delaney and Bonnie and Friends. The first track we get of Clapton in both lead vocals and lead guitar is the Delaney produced "Blues Power". Now we are used to Clapton singing: back then he was very unsure of his own vocal powers. The CD follows this with 2 other classics "After Midnight" and "Let It Rain."
The early 1970's was a very creative period for Eric Clapton. He played the lead guitar on George Harrison's "While My Guitar Gently Weeps", fell in love with Patti Harrison George's wife. Clapton developed a serious drug abuse problem, cleaned up his act and managed to record all-time classics like "Layla" and "I Shot The Sheriff."
Derek and the Dominoes was formed from the musicians in Delaney and Bonnie and a way to hide Clapton's love for his best friends wife. The group name was a pseudonym and the song "Layla" was a pseudonym for Patti Boyd Harrison. Talk about hiding in plain sight. Life might have been hell but Clapton created some fantastic music in 1970 / 71 and we get 11 Derek and The Dominoes cuts including live versions of "Key to the Highway" and "Crossroads" and Duane Allman on "Mean Old World" which close out disc 3.
Crossroads CD-3
Disc 3 opens with the remaining 5 Derek and the Dominoes cuts including Willie Dixon's "Evil". The blues was never far away from Clapton at this point and his singing and guitar were featured front and center, a big change from the ensemble work in The Yardbirds less than 6 years before.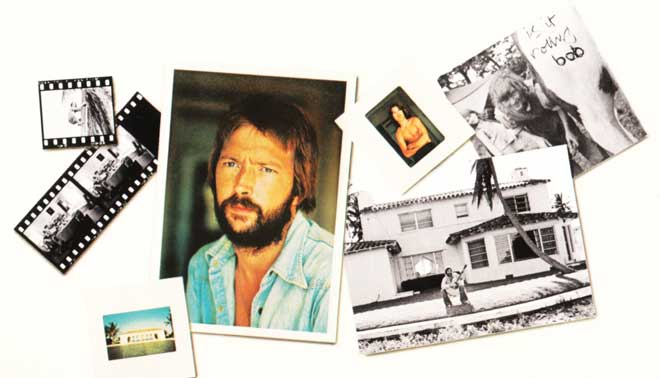 Unfortunately, Clapton's personal problems got the best of him until he cured his drug dependency and started recording again in 1974. The result is the his famous come-back LP "461 Ocean Boulevard" recorded in Florida. From that album we get the famous hit 'I Shot The Sheriff" plus the classic "Let It Grow", "Motherless Child" a song about his own youth, and the previously unreleased "Ain't That Loving You."
The version of "I Shot The Sheriff" is a live performance at Hammersmith in 1974 that runs 3 glorious minutes longer than the album as Clapton and the band get the groove and hold onto it.
Crossroads CD-4
Clapton was experimenting with ballads and his own songwriting by now but we don't see that flower until CD-4. "Hello Old Friend", "Lay Down Sally" and the classic ballad "Wonderful Tonight" are Eric Clapton show the talent that Clapton had for writing great songs that can stand on their own.
Some fans disliked these songs which are not blues derived but Clapton is not afraid to go in new directions and gain new fans from it. 9 of the 17 songs on CD-4 were written by Clapton, by himself or in collaboration with other writers, showing the strength of his writing skills
We also get hear the collaboration with Bob Dylan on "Sign Language" including trading off the vocals with Dylan. Clapton has featured Dylan material on his albums and concerts including "Knocking on Heaven's Door" (CD-3), "If I Don't Be There By Morning" and the concert staple "Don't Think Twice" (not on this set).
As CD-4 ends with a rousing treatment of JJ Cale's "After Midnight" I keep thinking, what's next? But that's it – 4 CD's, 73 songs one huge feast of Eric Clapton. And it was only his first 25 years.
Follow NJN
Twitter – @sdpate
Facebook at NJN Network
Add the NJN icon to your desktop
Subscribe and get new stories by email
5 / 5 stars
You can publish this article on your website as long as you provide a link back to this page.