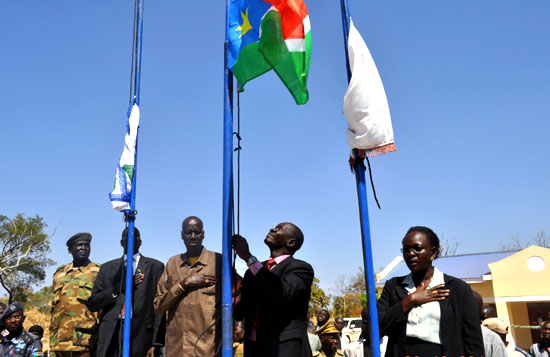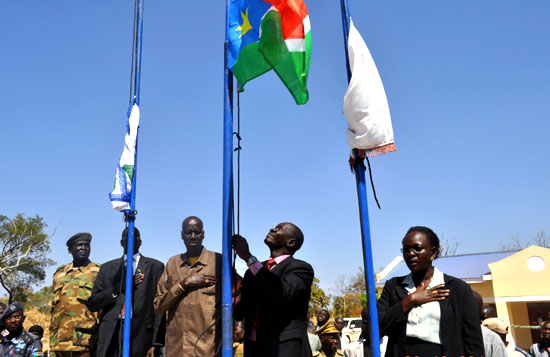 Western Bahr el Ghazal State (WBGS) Governor, Hon. Rizik Zackaria Hassan last Tuesday inaugurated the new administrative building of Udici Payam headquarters.
This is the third Payam headquarters in WBGS following the opening of Kwajiena on 13th September 2011 and Wau North on 10th November 2011.
On 10th November 2011, South Sudan Presidential Adviser for Decentralization, Hon. Tor Deng Mawein along with Governor Zackaria inaugurated Wau South Payam headquarters where he promised more payam headquarters to be inaugurated in future.
Udici is in Jur River County and located 40 miles northward of the WBGS capital Wau.
Governor Zackaria was accompanied by the State Legislative Assembly Speaker, Mr. Andrea Mayar Acho, Minister of Social Development and Jur River County Commissioner, Molana Majok Akol Rock and other government officials.
The Governor was officially welcomed with traditional dances and ululations from Ja-Luo ethnic community of Udici Payam to grace the occasion.
This marks the first visit by the State Governor in the area since he was elected by the area community during the 2010 State Gubernatorial elections after defeating his successor Hon. Mark Nyipuoch Ubong.
While speaking during the ceremony, Hassan called on the citizens to focus on development as a priority in WBGS.
"The politics and the war we have been facing with the North is over, therefore, we should all be united and develop our new nation to address poverty," Hassan said.
"Those who have been working at the State capital should prepare to come back and work at the Payam headquarters office together with the Payam administrator for the sake of development," the County Commissioner Mr Molana Akol Majok urged the workers.
The Commissioner asked the State Governor to plan of providing the area communities with agricultural materials in the upcoming rainy seasons since the Ja-Luo of the area are mostly agriculturalists.