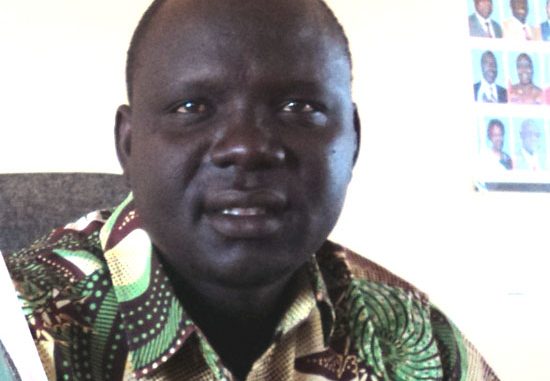 "It would be a waste of time and resources waging pointless war against your own people," Mr. Lokai Iko Loteyo the Comissioner of Kapoeta North County in Eastern Equatoria State warned the youths while addressing chiefs during an organized workshop at Riwoto.
"Why don't you allow your Government to devote time and resources to building peace and development," the Commissioner wondered.
Mr. Iko challenged the local authorities (Boma chiefs, Executive chiefs and the Paramount chief) whose leadership responsibilities in the county lies at the lower levels hence directly influencing parents and mentors of the young people.

The Commissioner expressed his new year's wishes as he consistently advised the chiefs to take the lead in uniting their communities especially the Toposa and Larim (Buya) of Budi County urging them to end cattle rustling promptly and to give peace a chance.

He added that it's time for elders to advise their sons to enjoy peace in the newly born nation. "We need to change old attitudes, stop killing of each other and ask ourselves why we steal from our neighbours," he challenged them.

The Commissioner noted that peace building through dialogue is a very complex task that requires sufficient patience and understanding.

Kapoeta North County is purely Toposa predominant and its citizens have been affected with internal conflicts before and after the signing of 2005 peace deal.

While citing the affluent potentials of South Sudan's natural resources, including the abundance of petroleum products, Mr. Loteyo expressed that these untapped resources would continue to remain idle and unproductive until the people unite to work for lasting peace as South Sudanese communities in the country.