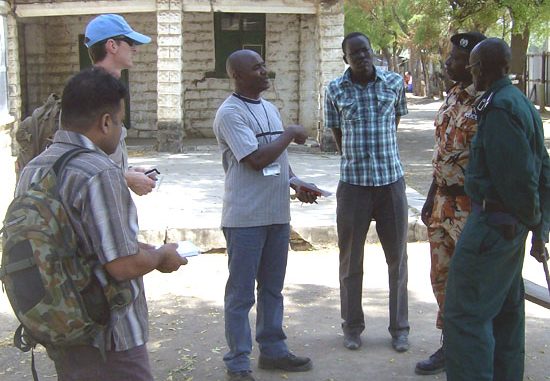 A cattle raider alleged to be from Murle community was shot dead yesterday in Baidit Payam, Bor County, Jonglei State. 2 herders we killed during the ambush while a third one is admitted at Bor hospital with severe wounds.
According to the wounded herder who is hospitalised in Bor civil hospital, "we were headed home with our cattle from the grazing fields after which some 8 people appeared ahead of us; diverted the cattle to a different direction, then immediately began shooting at us."
A police officer working in the directorate of operation Mr. Moses Lado Noel who visited the crime scene explained that the bandits attacked the herders at around 5:00 pm killing 2 people and wounding another on the spot.
"After looting the cattle, the attackers believed to be 8 in number, drove the cattle away forcing the herders to pursue them. Latter the raiders were ambushed while crossing the road to their County when one of them was killed on the spot," Mr. Lado explained.
"One of the bandits clearly identified as a Murle by virtue of markings on his skin was killed in the crossfire at Paraik boma after raiding the cattle.
Lado continued that, "at around 8:00am our police platoon rushed to the crime scene and found the dead body lying on the ground. We identified him as a Murle because of the several tattoos and incises on his body indicating that he is a killer, some marks read number "99"both from the right and left sides of his back, a sign of the number of people killed. One teeth was also missing in his lower incisors, a used rifle was present and his hair was weaved like a woman's hair.
The Commissioner was happy about the identification of the dead body which was in turn shown to the United Nations Mission In South Sudan (UNMISS) representatives to ascertain that the identity and origin of the attackers are from the Murle community.
"It is good that the body was found and shown to UNMISS because they always denied the accusations that the Murle community were involved in instigating conflicts in the State due to lack of evidence," the Commissioner said.
"The cattle were recovered and taken to the rightful owners, but the Murle are still stuck in the other side of the river trying to cross to their County. There is no alternative way for them to follow," Lado said.
The Bor County Police Inspector, Colonel Leek Areet Akon confirmed that, "all the tribes of Jonglei have their own different skin marks; like the Dinka, Nuer, Anyuak, Kachipo, Jei among others have distinctive skin marks for easy identification.