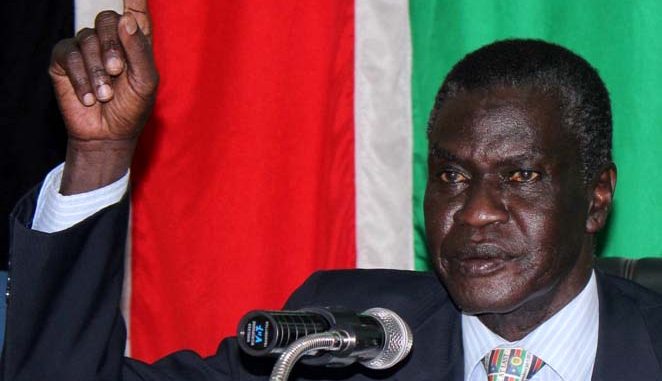 This article was last updated on April 16, 2022

However, the new blueprint has received stiff criticism, with the opposition terming them "non- cost effective".
He has at the same time called for the commitment of the legislature and executive bodies to focus on and ensure effective implementation and delivery of services to the citizens.
"There will be reforms in our service and administration in order to streamline our governance structures, functions and roles in conformity with modern administrative practices and trends, for effective and efficient service delivery. Additionally, there will be
reorganization of our workforce and assignments in all our state institutions, based on critical needs", he said.
He added that the move would be in tune with current administrative practices necessary for maximum performance in the process of delivering services to the citizenry.
"Strengthening our linkages with counties in information sharing and communication and establishing mechanisms for monitoring, evaluation and reporting, is important as it will improve our administrative systems and performance at all levels of government institutions", said Governor Konga.
He added that planning activities would take participatory, bottom-up approach, which must involve the local government levels right from the Bomas, Payams and Counties where actual development activities are based.
"In order for this to be effective, all government institutions must have representation in all our Counties and deployment of qualified personnel to lower levels of government should be carried out. We cannot serve our Bomas, Payams and Counties efficiently when we keep a large number of the qualified personnel at the headquarters of the Ministries", said the Governor.
Konga also pointed out that the CES transitional government will endeavor to improve the delivery of services in agriculture and animal production, education, training, health and sanitation and physical infrastructure.
"However, meeting these needs cannot be attained by the government alone. The Public Private Partnership approach to development is highly encouraged. The role of the private sector is crucial in development," he called for mobilization of mass support to achieve the reforms telling the legislators and the executives", said the Governor.
You can publish this article on your website as long as you provide a link back to this page.