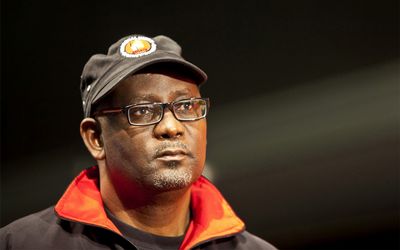 This article was last updated on April 16, 2022

General Secretary of Congress of South African Trade Unions (Cosatu), Zwelinzima Vavi, received affirmation and support from several affiliates Cosatu. Vavi and his supporters are prepared to fight against public allegations of financial impropriety against him.
On the contrary, many in Cosatu, African National Congress (ANC) and South African Communist Party have long waited for the moment to take out grudges against the General Secretary. Recently, his political rivals teamed up against him at a meeting of Cosatu's central executive committee, prepared to launch an internal investigate of his financial and political conduct. Vavi is accused of colluding with opposition parties and of financial impropriety.
A member of the opposition group has confirmed that senior leaders are tired of his defiant nature. He alleged that Vavi could not be removed at Cosatu's electoral conference last year since he had successfully gained support among ordinary members and also because Cosatu did not have many options to choose from.
On the other hand, political analyst Aubrey Matshiqi believes that the opposition group might not succeed since Zuma's supporters are reacting to how Vavi is being treated.
"At some point that reaction may cause a split to the ANC itself… What they need is for him to deal with the allegations for a period long enough for them to be able to neutralise him," said Matshiqi.
Meanwhile, political analyst Somadoda Fikeni said Vavi would always be a voice in South African politics.
"Zwelinzima Vavi has entrenched himself, not in one platform but in other civic organisation platforms," said Fikeni.
You can publish this article on your website as long as you provide a link back to this page.