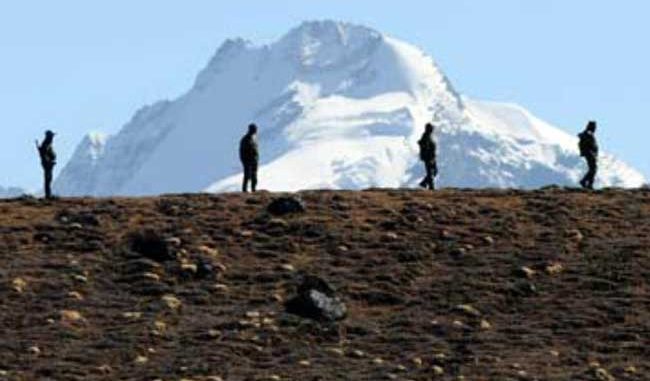 Government sources have revealed that the Indo-Tibetan Border Police (ITBP) is currently in a face-off situation with the China's People's Liberation Army (PLA) along the Line of Actual Control in area along the Leh district's Demchok region since Wednesday afternoon. According to the officials, the PLA has come close to the Indian "side" of the LAC and are refusing to go back since they're objecting to some civilian project going on in the area.
The face-off has come shortly after Prime Minister Narendra Modi celebrated Diwali with ITBP jawans at Mana in Uttarakhand, i.e. the village located furthest on the Indian Territory along the border with China. Officials have confirmed that "they came on Wednesday afternoon and stayed till night. They returned and came back this morning again. Its an eyeball-to-eyeball situation there." Earlier a similar incident took place in 2014, when the Chinese Army entered inside the Indian Territory in Demchok and expressed its objection to an ongoing irrigation project. Upon inquiry about the incident from Leh's deputy commissioner Prasanna Ramaswamy G., he refused to comment on the situation.
In a related incident earlier this year, residents of Demchok village had asked the federal government for resettlement due to continued objections by China regarding a much needed drinking water pipeline linking a hot spring to their village. In response to the incident, ITBP requested a flag meeting with their Chinese counterparts.