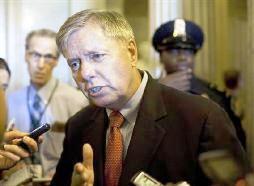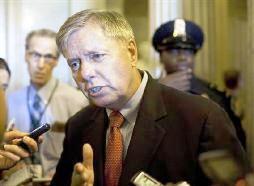 A senior Republican US Senator, Lindsey Graham says that more US military action in Pakistan is quite possible in the coming time. US are using the drone attacks to target militants in Pakistani territory since long. Other than these strikes the support, in the US Congress, is rapidly growing to expand military action in Pakistan.
Lindsey Graham is an influential Republican voice on foreign policy and military affairs in the US. His comments followed remarks by the top US military officer, Admiral Mike Mullen. Mullen accused that Pakistan's ISI had supported the militant Haqqani network's 13th September attack on the US Embassy in Kabul.
The Senator Graham highlighted the importance of attack against militants in Pakistani territory.
"I would say when it comes to defending American troops, you don't want to limit yourself," Graham said. "This is not a boots-on-the-ground engagement. I'm not talking about that, but we have a lot of assets beyond drones."
"A perfect world … would be Afghan, Pakistan and (U.S. and NATO) coalition forces working jointly on both sides of border to deny safe havens, inside of Afghanistan and on the other side," he added.
Lindsey Graham said that the lawmakers of US will think about speeding up the military pressure. "If people believe it's gotten to the point that that is the only way really to protect our interests, I think there would be a lot of support," he said.
Article viewed on Oye! Times at www.oyetimes.com