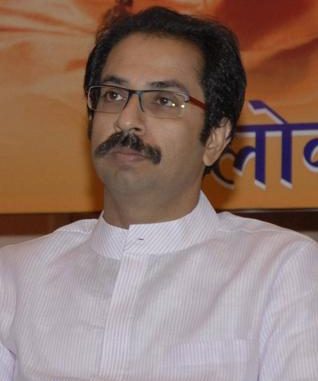 Ahead of the 2012 civic polls the Political parties have started to get regionalism involved, while they urge supporters to vote for them. Congress Lok Sabha member Sanjay Nirupam said at a function on Sunday that north Indians can bring Mumbai to a complete halt if they wanted to. The statement did not go down too well with The Shiv Sena party. Their executive secretary Uddhav Thackeray replied by dared his ex colleague to go ahead with what he said and also warned him of dire consequences.
He said "He should dare to shut Mumbai. We will give him a fitting reply. Is the Congress backing him? The Congress should clarify whether it supports his statement."
But ex-Sena Rajya Sabha member Nirupam accepted Thackeray's challenge saying that the party should learn to accept the reality instead of threatening him with physical harm.
Chief minister Prithviraj Chavan then stepped into the debate and said that the government will not allow the city to be shut down on anyone's whims and fancies. "People from all walks of life live in Mumbai and everyone works with the help of others. No one will be able to halt the progress of Mumbai by sponsoring a bandh."
Sanjay Nirumpam replied by saying "If newspaper vendors, milkmen, taxi drivers, green grocers and all the other north Indians in the state's capital strike even for a day, Mumbai will come to a standstill. North Indians are the lifeline of Mumbai and some parties are trying to inflame the sentiments of people for their selfish political gains"
Nirupam later explained that his observation is based on facts and emphasizes the significance of North Indian community residing in Mumbai. He also advised Thackeray to refrain from issuing threats.
Article Viewed on Oye! Times @ www.oyetimes.com