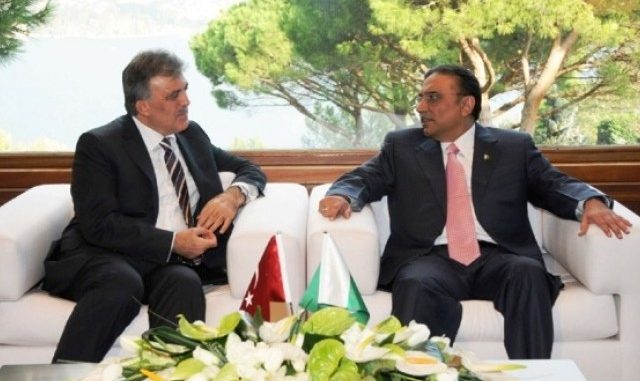 Pakistan and Afghanistan President's will meet for talks at Istanbul on Tuesday in an attempt to reduce tensions between the two neighbours. Turkey hopes that the deep mutual misunderstanding and mistrust will be resolved through dialogue.
Relations between the two neighbours have been at an all time low due to accusations that both are helping militant enemies of each other and the Afghan government went to the extent of saying that they suspect that Pakistani intelligence of backing the Taliban and the Haqqani network.
One Turkish official, saying that the regional environment is deteriorating, added: "Now is perhaps the time to try to reverse the course."
"We sense that they have a genuine wish to talk to each other because they realise this trend is not helping either of them," the official said, speaking on the eve of Tuesday's summit between Presidents Hamid Karzai of Afghanistan, Asif Zardari of Pakistan and Abdullah Gul of Turkey.
There has been a flurry of speculation about drawing the Taliban and Haqqani group into negotiations to end the fighting in Afghanistan, a subject of mounting urgency ahead of US combat troops' withdrawal by the end of 2014.
Karzai, underlining Afghan suspicions that Islamabad is backing the Taliban, has said that any negotiations he has should be with Pakistan.
Article Viewed on Oye! Times @ www.oyetimes.com