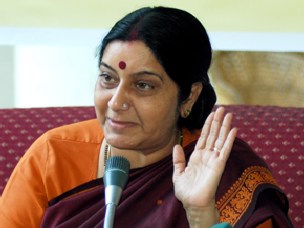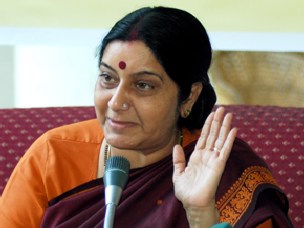 In a veiled reference to the ongoing Anti corruption movement led by Anna Hazare, the Bharatiya Janata Party leader Sushma Swaraj has stated that Non Political people can lead movements but cannot bring a change of rule.
She was offering opinion that all cannot be achieved through non political ways but all should be searched within the active politics.
She has expressed her concern about loss of faith on politicians.
While expressing these views Sushma appreciated Advani for taking up Yatra against corruption and attacked Manmohan for corruption.
The indirect reference of Anna Hazare as a non political actor follows the denial of Anna about links with RSS although the RSS chief passionately recalled RSS association with Anna Hazare.
It appears that there is a rift between Anna and BJP. From now onwards BJP may be seen taking up leadership in the campaign against corruption sidelining the Anna Movement since the election for Lok Sabha is approaching and Anna is seen distancing himself from RSS, BJP.
According to analyst, Anna Hazare has prepared a ground in Corruption issue and BJP is likely to harvest the benefits of Anna's movement whether he supports BJP or not. If Anna is further provoked by BJP he is likely to support Manmohan and Rahul Gandhi in Jan Lokpal Bill. The political observers are keenly watching these developments.
Article Viewed on Oye! Times @ www.oyetimes.com