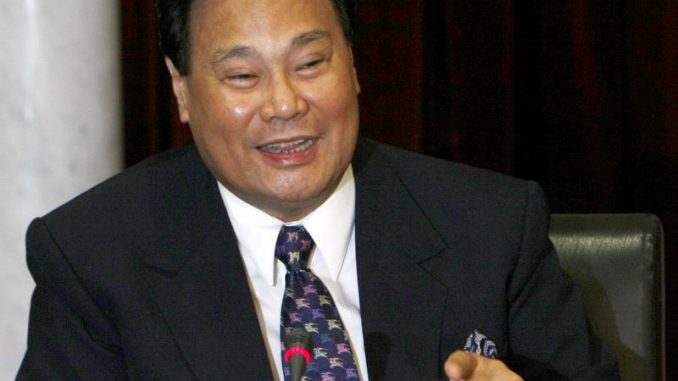 The president of the Senate Impeachment Court, Juan Pounce Enrile said that the impeachment court will listen to the Supreme Court on matters regarding the procedure and method of the trial, however, the result of the trial remains independent of SC.
Enrile further clarified that the impeachment court will take into account the suggestions given in the case regarding Justice Renato, though the decision power still remains with the impeachment court.
He said, "It is my duty as presiding officer to respect authority to review acts of this impeachment court in interlocutory matters or matters on how this court conducts trial. I am personally bound to assume the consequences of my action as presiding officer." He took full responsibility of the request made to issue bank documents related to Justice Renato's dollar account. However, the manager of the related branch of Philippines Savings Bank declared it fake.
The initial deposit amount in the account ($700,000) was raised by the prosecution as not included in Renato's Statement of Assets, Liabilities, and Net Worth. The step taken give birth to controversy amongst the senate judges over seeking information regarding the dollar account of the ex-Chief Justice since the account requires the depositor's consent over issuance of information to any third party.
Monday morning, the senate court decided to conform Supreme Court's TRO. Renato has declared that he will reveal the information of his account himself. However, his lawyer said that keeping a foreign exchange account is no crime. The account in question is solely the savings of Justice Renato before assuming the office as a Chief Justice.
Article viewed on Oye! Times at www.oyetimes.com