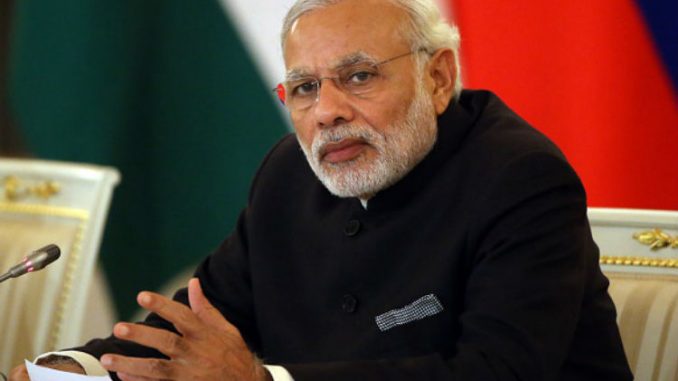 This article was last updated on April 16, 2022
BJP won an impressive 6th straight term in Gujarat in the recently concluded state elections. It improved upon its performance in terms of vote share by 1.2% but failed to cross the magical mark of 100. This is very intriguing as in with the same vote share in 2007, BJP bagged 117 seats. Its vote share to seat share conversion ratio has been in the range of 2.4-2.8x since 1995 till last elections. However this has fallen to 2x in 2017.
In a multi-party contest, 49% vote share normally would result in more than 3/4th majority. Like in UP, even at 40% vote share, BJP bagged 77% of seats. Even in a bipolar contest, 49% vote share should translate into 2/3rd majority. In a bipolar contest like in Uttarakhand, with 47% vote share, BJP bagged 81% of the seats. In Gujarat, with 49.1% vote share, BJP could win just 55% of the seats, while in 2007 with same vote share, it had managed to win 64% the seats and in 2012 with lower vote share of 47.9% much higher number of seats.
Vote share of a party equals the number of votes polled in its favour in all the seats divided by total number of votes polled in the elections.
High Margins of BJP and concentrated vote share played a role
2017
2012
BJP
INC
BJP
INC
Avg. no. of votes
80904
70052
72098
60451
Avg. no. of votes in urban seats
85142
65898
76986
55451
Avg. no of votes in rural seats
76759
74116
67317
65289
Avg Margin
30290
13461
26252
13460
Avg margin in urban seats
43511
13338
37083
8545
Avg margin in rural seats
18815
13494
18211
14739
Source: www.politicalbaba.com
It's a well-known fact that BJP traditionally fares well in urban areas. Out of 99 seats won by the party in 2017, 46 are from urban pockets of 4 districts only namely Ahmedabad, Surat, Rajkot and Vadodara.
BJP received 1.47 crore votes in 2017. Out of this, 46.22 lakh votes were recorded in these 46 urban seats it won. These 46 seats represent 25% of total assembly strength it accounted for 31% of its total votes.

On these 46 urban victory seats, its vote share was 59.5% while on rural victory seats its vote share was 50.8% only. It received on an average 9000 extra votes on all urban seats vis-à-vis rural seats.
BJP won all 99 seats with an average margin of 30,290 votes. It won the 46 urban seats with a margin of 43,511. Essentially it got 13,221 extra votes in each of these seats which got wasted and didn't fetch any extra seat.
Compared to 2012, its margins in urban seats have increased by 6.5k votes per seat indicating it is winning the same seats with higher margins, higher vote share, but not adding anything to seats kitty.
In these 46 seats, it received 6.08 lakh extra / surplus votes. These votes represent 4% of total votes received by the party.
All this while its average margin in rural seats was just 18,815 votes vs 43,511 in urban.
The number of votes it received in rural areas is even higher than Congress (76.7k vs 74.1k). However, it won much lesser seats. This highlights the concentrated nature of BJP's support base not only in urban but also in rural areas.
Resultantly, BJP's vote share on seats won has increased by 1.8%, on urban seats from 58% to 59.5% and on rural seats by 1.3%.
BJP failed to open its account in 7 districts and won just a seat each in 8 districts.
On the other hand Congress average margin on 80 seats it won was 13,461 votes. Its average margins in rural vs urban seats is on similar lines indicating a wider support base of the party.

However just high margins don't depict the entire picture, even in 2012, BJP's urban vote share was very high at 58% vs 59.5% in 2017
While the above (high margins and concentrated vote share) is a plausible explanation, it doesn't entirely explain the decline in seat tally from 115 to 99. The other factor is the vote share gap. BJP maintained on an average a lead of 10.1% from 1995-2012 over Congress. This has reduced to 6.7% in 2017 and hence led to a decline in number of seats.
| | | | |
| --- | --- | --- | --- |
| Year | BJP | Congress | Gap |
| 2017 | 49.1% | 42.4% | 6.7% |
| 2012 | 47.9% | 38.9% | 9.0% |
| 2007 | 49.1% | 38.0% | 11.1% |
| 2002 | 49.9% | 39.3% | 10.6% |
| 1998 | 44.8% | 34.8% | 10.0% |
| 1995 | 42.5% | 32.9% | 9.6% |
The number of seats on which BJP received more than its overall vote share in elections has also declined from 84 in 2012 to 73 in 2017 whereas for Congress this has increased by 8 seats.
2017
2012
BJP
INC
BJP
INC
Seats > Overall Vote Share
73
108
84
100
Seats < Overall Vote Share
109
74
98
82
Low Turnout also impacted BJP in Phase 1
Turnout in these elections were low compared to 2012. In Phase I, polling percentage was 66.75%, lower than overall 68.41%. 89 seats went to polls in Phase I. Here a section of hardcore BJP supporter angry with party didn't go out and vote. This affected party performance as it lost 16 seats in this phase.
In Phase II, polling percentage was higher at 69.99%. 93 seats went to polls, BJP won 52 seats, not a single seat gained. As seen above, party recorded many surplus votes, but not to any advantage in terms of seat share.
To conclude, a combination of low turnout, reduction in vote share gap and higher margins in urban centers led to an overall decline in seat tally for BJP despite a higher vote share.
Click HERE to view more.

You can publish this article on your website as long as you provide a link back to this page.
You can publish this article on your website as long as you provide a link back to this page.