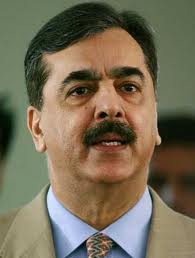 This article was last updated on April 16, 2022

A delegation of the political party Mutahida Qaumi Movement (MQM) met with the current Prime Minister of Pakistan Yousaf Raza Gillani on Wednesday expressing solidarity with the his conviction regarding the contempt of court case for not writing about the graft cases of Asif Ali Zardari to the Swiss authorities.
Various sources have informed that the delegate which met with the PM included a bunch of MNAs and members of the Coordination Committee of the party. These included Raza Haroon, Wasim Aftab, Babar Ghauri, Dr Sagher Ahmed who is the Minister of Health of Sindh, and Hyder Abbas Rizvi. The delegation was headed by the renowned party leader and deputy conveyer of MQM, Dr Sattar Farooq. During the meeting session, the delegate of MQM appreciated the steps taken by the PM to protect the President of the country and applauded the sacrifices he had to make in order to take a stand for the leader of the country. They also congratulated him for being able to not only restore democracy within the country but doing everything possible to maintain it.
Several political analysts have commented that the meeting has assured that MQM is going to remain in alliance with PPP for future purposes and is going to stand by the convicted PM to make sure he is not removed from power.
Article viewed on Oye! Times at www.oyetimes.com
You can publish this article on your website as long as you provide a link back to this page.