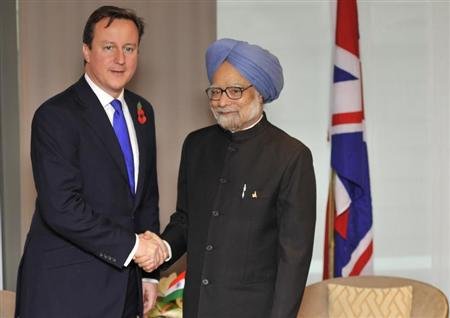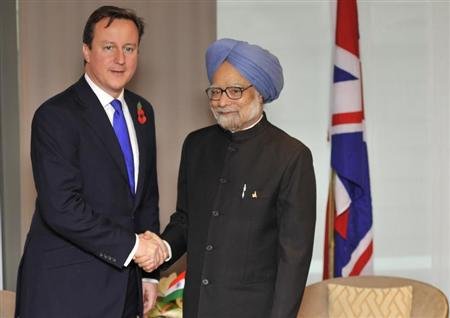 A delegation led by PM Manmohan Singh will hold talks with British PM David Cameron during which defence deals are likely to remain the topic of discussion. The British dignitaries are expected to talk about the issue of Eurofighter combat aircraft for India's requirement of 126 multi-role fighter planes for the IAF.

The British PM arrived in India on Monday with the biggest-ever British overseas business delegation. Apparently, the agenda behind this momentous delegation is to seek a better and easier access to India's markets. It is anticipated that the two parties will also discuss the heated issue of kickbacks in a chopper's deal.

The Italian authorities allegedly made arrests last week in the corruption-case in which bride was made by AW's parent company Finmeccanica in a 4,000-crore deal to supply a several helicopters for the intended use of Indian VVIPS including the Prime Minister and the President.

"These are allegations that have been made and the Indian authorities and the Italian authorities will want to get to the truth. If there are unacceptable practices then that needs to be dealt with," Mr Cameron

said in Mumbai on Monday.

Furthermore, Mr Cameron denied all the rumors about slashing immigration numbers that could deter young Indians from applying to study in Britain. He also announced a new same-day visa service for the members of Indian business community.