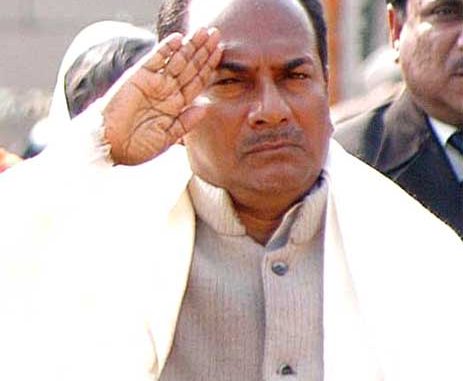 Defence minister AK Antony denies rumors about his resignation over chopper-corruption case and claimed to be fully prepared to face the Parliament. However, Antony has been kept out of the dialogue with British PM Cameron and other members of the business community.

PM Manmohan Singh is scheduled to sit with the British delegation and discuss defence deals while the defence minister will not be a part of it.

"We have nothing to hide. We are prepared to face Parliament. I am sad over the allegations of kickbacks despite taking all precautions at all stages," Antony proclaimed.

Antony insisted that the government if fully aware of the situation and there are no differences regarding the matter. The whole government is acting together. Antony claims the government is awaiting the CBI report while trying to dig out the truth from all possible sources.

According to Antony, it is too soon to call off a multimillion-dollar deal with Italian company Finmeccanica over charges it paid bribes in securing the sale of 12 helicopters to India. The government is not so naïve to fall for media reports and not wait for solid evidence.

"We are trying to get the truth. At the moment we have only media reports. We are trying to get details from Italian government," Antony added. "I am sorry about this but at the same time

I will do my duty. We will explain everything to Parliament. We have nothing to hide."

Contract with the Finmeccanica's helicopter division, AgustaWestland, was signed in 2010; however, three of the 12 helicopters were delivered in December.