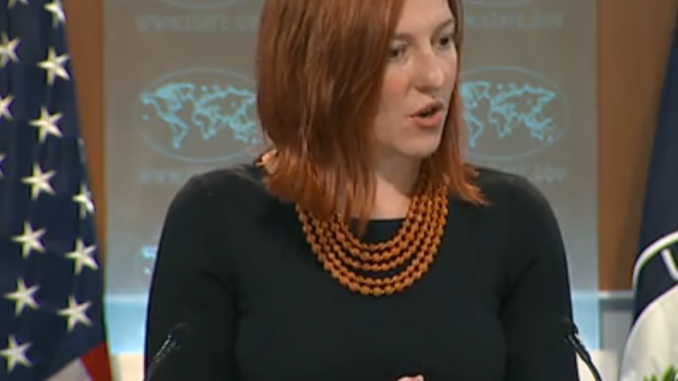 Taking note of the recent distress on the Line of Control between Pakistan and India, the United States has encouraged the governments and armed forces of both countries to resolve their issues through dialogue. Condemning all sorts of violence anywhere in the world, State Department spokesperson Jen Psaki advised the concerned authorities to investigate the recent controversial incident in the Himalayas.

"We are concerned about any violence, as always, along the Line of Control… We understand that the governments of India and Pakistan are in contact over the issue, and we continue to encourage, of course, further dialogue, and we think that is the best step to resolve," Psaki said.

Discussing the Kashmir issue, Psaki maintained that the US policy remains unaltered and that Pakistan and India must resolve the lingering issue without third party involvement.

"We are encouraging them to continue their dialogue, and we are hopeful that that will take place. Beyond that, I am not going to look into a crystal ball," she added.

In recent chain of events, India openly accused Pakistan for killing five Indian soldiers at the Line of Control in Himalaya region. The political parties in India took the matter in hand and protested against the government's so-called cowardly response to the matter.

The opposition parties gather together on Wednesday and paralyzed the Indian Parliament. A number of infuriated protesters also attacked the High Commission of Pakistan in India and warned the government to take concrete stand against Pakistan.