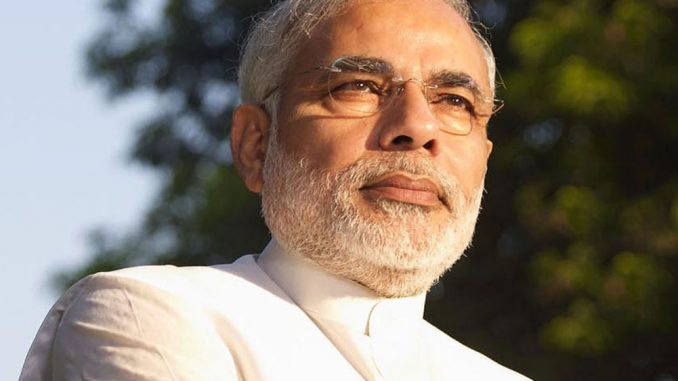 Narendra Modi – election campaign committee chief and prospective prime ministerial candidate of BJP – blatantly challenged Indian prime minister to study all the current issues faced by the country and sit across the table to debate with him. Modi handpicked the issue of national security and criticized the lack of authoritativeness in the current government.

"The President says patience has limits. What is the limit, where is the border line? It has to be decided by the government in Delhi. How long will we be patient? The question is not of Pakistan alone. Today, national security is under threat. The Chinese intrude into our land and we keep mum. When Italian soldiers come and kill our fishermen, when Pakistanis behead our soldiers, we get concerned," Modi said.

Lashing out at PM Manmohan Singh, Modi criticized the weak and feeble message he gave on the Independence Day. He insisted that Indians are in dire need of change while the current government does not have the potential to grow.

"I know the constraints of the Prime Minister due to imperatives of international relations, the need for having good relations with neighbors. Lal Quila is not a place to challenge Pakistan but it is definitely a place from where the morale of Indian army can be raised…

You are ruling a big country; we are managing a small state. I challenge the Prime Minister to a debate on the issue of development and good governance. A contest between the government sitting in Delhi and Gujarat," Modi said.