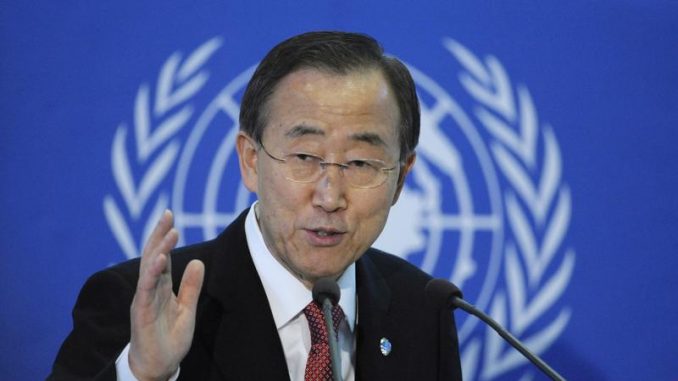 The National Disaster Management Authority (NDMA) in Pakistan welcomed a high-level UN delegation at the Prime Minister's Office on the Independence Day. The UN delegation was led by UN Secretary General Ban Ki-moon.

Senior management of NDMA briefed the delegates about its disaster management system and drew a sketch of possible vulnerabilities and preparedness levels. Mr Ban Ki-moon showed keen interest in learning about the remarkable shift of focus from a reactive and response-oriented approach to a more proactive and disaster risk reduction approach.

"The secretary general identified disaster management and risk reduction as one of his top most five priority areas. He appreciated focus of NDMA on disaster risk reduction and also admired NDMA's valuable contributions towards Hyogo Framework for Action. The secretary general expressed resolve that UN will continue to support and remain engaged with Pakistan," a senior officer of NDMA stated.

Countering the current situation in Khyper Pakhtunkhwa and Punjab, the NDMA claims to have established 17 relief camps to cater urgent needs for shelter and food. Massive floods have claimed 93 lives until the filing of this report. Another 94 received serious injuries while flood water destroyed 333 villages. According to NDMA officials, the number of effected people have raised to 84,000. NDMA has also issued warnings of massive flooding in the next 24 hours.