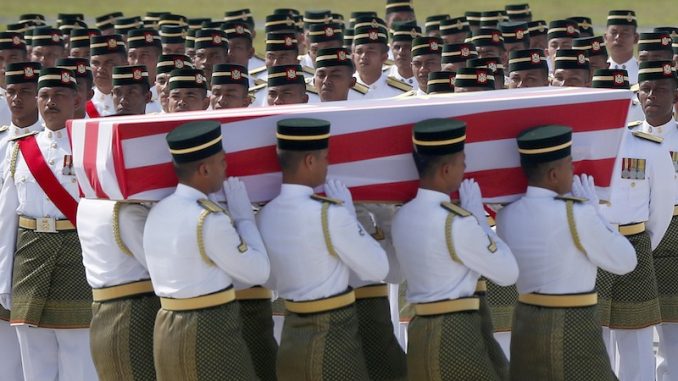 The next forty eight hours are expected to see the remains of at least six more Malaysian victims who died on the Malaysian Airlines flight MH17 tragedy. They will be released from the Military Medical Centre in Hilversum and sent home. These six victims were identified as Malaysian after the identification process and autopsy.

"Normally, the morgue will inform the Army Medical Centre to take the remains for funeral arrangements according to their respective religions," according to sources. Speaking to Bernama and Radio Televisyen Malaysia (RTM) today, he said hopefully the remains of the six victims could be sent back this week. According to the Standard Operations Procedure, as soon as the remains have been identified as belonging to a country, the victim will have to undergo four important processes. This included getting the death and medical certificates, disaster report, victim transportation permit and the letter of consent from the Dutch public prosecutor for the remains to be buried or cremated.

Once the process is completed, the remains will be moved to the Monuta Innemee funeral home in S-Gravenhage here, about 90km from Hilversum for funeral rites according to each's religion. 298 passengers who lost their lives in the tragic crash after the flight took off for its destination from Amsterdam to Kuala Lumpur. All 298 people on board died in the crash. Nationals belonging different countries were on-board apart from just Malaysians. Netherlands, Australia, Indonesia, the United Kingdom, Germany, Belgium, the Philippines, Canada and New Zealand nationals were among the passengers on board.