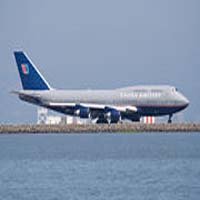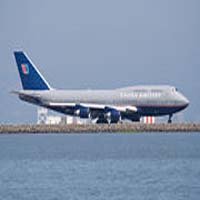 After the Ten Plagues, Moses led the Exodus of the Israelites out of Egypt. After six days of protests, it is up to individual governments to arrange charter flights to get their nationals out of the country.
Canada arranges charters
Foreign Affairs Minister Lawrence Cannon announced Sunday evening at a press conference that the Canadian government is recommending Canadians to leave Egypt saying that the situation is deteriorating and is not under control. About 6,500 Canadians are estimated to be in Egypt right now.
The government is setting up at least one flight a day to ferry people from Cairo to European airports. Apparently, passengers must sign a contract before boarding which stipulates they must repay their portion of the cost of the flight. Once in Europe, they will be expected to find their own way back to Canada. This will continue until everyone who wants to leave has left but Mr. Cannon said that there is no way of knowing how many will take advantage of this arrangement. Anybody wanting to fly out should contact the Canadian embassy in Cairo or the Foreign Affairs Emergency Operations Centre in Ottawa.
Ottawa's announcement came just hours after a similar announcement from the U.S. American citizens will be obliged to pay for the flight to Europe and also have to find their own way home.
Several other countries including Japan Turkey, Greece and Saudi Arabia have announced similar plans. Iraq's Prime Minister, Nuri al-Maliki, apparently sent his personal jet to pick up Iraqi citizens. Australia was balking at making the same offer, merely recommending its people to leave, but
new reports
(Jan 31/11 8 GMT)are saying that Canberra will be sending a plane for its countrymen.
Various newspapers are reporting that it is a mob scene at Cairo's airport as foreign nationals attempt to escape the precarious political situation.
Flights obeying the curfew
Egypt Air started cancelling some of its flights and international carriers did likewise this past Friday when the government imposed a curfew from 6pm to 7am. No flights left and no flights arrived however this was especially problematic for international flights as many arrive late at night or in the pre-dawn hours. Air France said its once daily flight scheduled to arrive Friday night was re-routed to Beirut then continued to Cairo Saturday morning.
So far, these disruptions are limited to Cairo, the centre of the protests. They have not yet spilled over into any of the resort areas but if they do and cancellations start, the Egyptian economy would take a hit. This loss could amount to millions of tourist dollars a day in sorely need revenue.
Preparations for the post-Mubarak era
The U.S. has not yet abandoned its ally but is certainly mulling over how to handle the situation which every day looks more and more like a regime change in the making. This tightrope the Americans are walking comes from the recognition of the value of Egypt as a partner in the Middle East – it did sign a peace accord with Israel – but admitting that its leadership is anything but democratic. Yes, Mubarak has kept a lid on things for the past 30 years but what started in Tunisia has definitely slipped over and is moving east to the Levant. The question is whether or not Egypt will be a second Tunisia and if it is what will happen in the country? After 30 years of autocratic or dictatorial rule, how would anybody take over the government and make a go of it when the same consistent solid parliamentary structures in Canada are not in place to guarantee the continuation of any democracy without the possibility of any one person or one group again usurping power.
India flies out stranded: Mon Jan 31/11
The
Times of India
has reported as of Jan 31/11, 3:20pm IST that about 300 people were flown to CST Airport in Mumbai on Monday afternoon. The Boeing 747-800 landed in Cairo on Sunday to airlift the stranded Indians caught up in the nationwide unrest against the Egyptian government.
Another Air India flight is scheduled to arrive in Cairo this evening to pick up more Indians stuck in the Egyptian capital. There are an estimated 600 Indians, including tourists, who are to be taken back to India.
China is censoring the news
According to several papers, the Chinese government is now censoring news about Egypt. Apparently searches on the keyword Egypt are either turning up no results or users are getting a message like, "According to relevant laws, regulations and policies, the search results have not been shown." (
reported here
) Of course, having the authorities censor information is nothing new in China as certain things like the three T's (Tibet, Taiwan, Tiananmen) have been off-limits for years. Does China see a threat in this wave of democratic reform?
What they have said about the protests seems to be a telling reflection of their ideology. The Global Times, a state-run newspaper, published
an editorial on January 30
, warning that democracy would not succeed in Tunisia and Egypt. An excerpt:
"In general, democracy has a strong appeal because of the successful models in the West. But whether the system is applicable in other countries is in question, as more and more unsuccessful examples arise.
In the West, democracy is not only a political system, but a way of life. Yet some emerging democracies in Asia and Africa are taking hit after hit from street-level clamor
Democracy is still far away for Tunisia and Egypt. The success of a democracy takes concrete foundations in economy, education and social issues."
They seem to saying that democracy does not come from revolution so don't bother trying.
Calls for Million Man March: Tuesday
As day seven of the protests is now underway, calls for a massive protest tomorrow, Tuesday, are circulating. Protest leaders have apparently put out the word for a national strike on February 1 and a "million man march" in Cairo.
YouTube: Russia Today – Jan 31/2011
Deadly Egypt Riots: Desperate Mubarak's Army vs People
The Egyptian opposition has come together as a united force after six days of bloody anti-government riots. The ex-chief of the International Atomic watchdog- Mohamed El-Baradei – is the man of choice to oust President Hosni Mubarak. And while the army is installing barricades in Cairo, many countries have started evacuating their citizens.
http://www.youtube.com/watch?v=W1JC_x8PRpQ
YouTube: Russia Today – Jan 31/2011
Video of Cairo ruins as Egypt plunges into lawlessness
Police and garbage collectors appeared on the streets of Cairo Monday morning and subway stations reopened after soldiers and neighbourhood watch groups armed with clubs and machetes kept the peace in many districts overnight. Everyday life in Cairo has been turned upside down by the largest anti-government protests in decades in Egypt, which began last Tuesday and have surged since. The overriding concern for almost everyone in Cairo remains the fear of lawlessness. Gangs of thugs have cleared out supermarkets, shopping malls and stores, as well as luxury homes and apartments in affluent residential areas in the suburbs. The police, which before the revolt could be seen on nearly every corner, melted away Friday, giving way to looting and arson. In the meantime, young men stepped in to fill the vacuum left by the police, setting up neighbourhood defence committees armed with guns, clubs and knives to protect their families and property.
http://www.youtube.com/watch?v=SfhBX6AZr7g
YouTube: Russia Today – Jan 30/2011
Video of fighter jets & choppers over Cairo as military tries to take control
Fighter jets swooped low over Cairo on Sunday in what appeared to be an attempt by the military to show its control of a city beset by looting, armed robbery and anti-government protests. Minutes before the start of a 4 pm (1400 GMT) curfew, at least two jets appeared and made multiple passes over downtown, including a central square where thousands of protesters were calling for the departure of President Hosni Mubarak. Police could be seen returning to some streets nearly two days after virtually disappearing, creating a security vacuum only partially filled by the presence of army troops backed by tanks at key sites around this city of 18 million people. After days of escalating chaos, gangs of armed men attacked at least four jails across Egypt before dawn Sunday, helping to free hundreds of Muslim militants and thousands of other inmates.
http://www.youtube.com/watch?v=VVU2OK7lEZI
Click HERE to read more from William Belle.