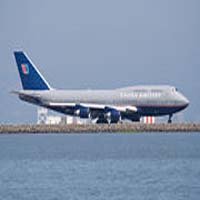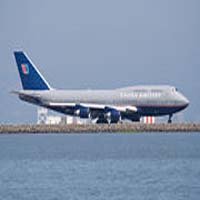 After the Ten Plagues, Moses led the Exodus of the Israelites out of Egypt. After six days of protests, it is up to individual governments to arrange charter flights to get their nationals out of the country.
Canada arranges charters
Foreign Affairs Minister Lawrence Cannon announced Sunday evening at a press conference that the Canadian government is recommending Canadians to leave Egypt saying that the situation is deteriorating and is not under control. About 6,500 Canadians are estimated to be in Egypt right now.
The government is setting up at least one flight a day to ferry people from Cairo to European airports. Apparently, passengers must sign a contract before boarding which stipulates they must repay their portion of the cost of the flight. Once in Europe, they will be expected to find their own way back to Canada. This will continue until everyone who wants to leave has left but Mr. Cannon said that there is no way of knowing how many will take advantage of this arrangement. Anybody wanting to fly out should contact the Canadian embassy in Cairo or the Foreign Affairs Emergency Operations Centre in Ottawa.
Ottawa's announcement came just hours after a similar announcement from the U.S. American citizens will be obliged to pay for the flight to Europe and also have to find their own way home.
Several other countries including Japan Turkey, Greece and Saudi Arabia have announced similar plans. Iraq's Prime Minister, Nuri al-Maliki, apparently sent his personal jet to pick up Iraqi citizens. Australia has so far balked at making the same offer merely recommending its people to leave.
Various newspapers are reporting that it is a mob scene at Cairo's airport as foreign nationals attempt to escape the precarious political situation.
Flights obeying the curfew
Egypt Air started cancelling some of its flights and international carriers did likewise this past Friday when the government imposed a curfew from 6pm to 7am. No flights left and no flights arrived however this was especially problematic for international flights as many arrive late at night or in the pre-dawn hours. Air France said its once daily flight scheduled to arrive Friday night was re-routed to Beirut then continued to Cairo Saturday morning.
So far, these disruptions are limited to Cairo, the centre of the protests. They have not yet spilled over into any of the resort areas but if they do and cancellations start, the Egyptian economy would take a hit. This loss could amount to millions of tourist dollars a day in sorely need revenue.
Preparations for the post-Mubarak era
The U.S. has not yet abandoned its ally but is certainly mulling over how to handle the situation which every day looks more and more like a regime change in the making. This tightrope the Americans are walking comes from the recognition of the value of Egypt as a partner in the Middle East – it did sign a peace accord with Israel – but admitting that its leadership is anything but democratic. Yes, Mubarak has kept a lid on things for the past 30 years but what started in Tunisia has definitely slipped over and is moving east to the Levant. The question is whether or not Egypt will be a second Tunisia and if it is what will happen in the country? After 30 years of autocratic or dictatorial rule, how would anybody take over the government and make a go of it when the same consistent solid parliamentary structures in Canada are not in place to guarantee the continuation of any democracy without the possibility of any one person or one group again usurping power.
Click HERE to read more from William Belle.