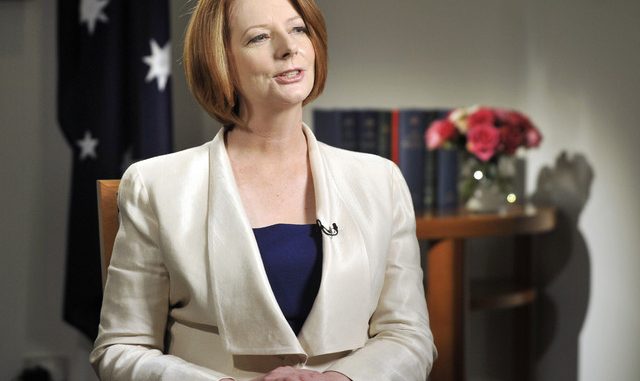 This article was last updated on April 16, 2022

Prime Minister Julia Gillard participated in a Google+ hangout, a test in online democratic system and a first for an Australian prime minister. She responded to more than dozen questions in the one hour digital interview, association between Fairfax Media, OurSay and Deakin University. In the online Google+ Hangout session, the questioners were selected, Ms Gillard responded to questions on a variety of topics from her office through a webcam. The topics included education and health policy, the carbon tax, suicide, jobs, defence force superannuation and asylum seekers.
A Google spokeswoman told that there were 21,000 live views of the Gillard's morning's virtual interview. Shane Bazzi, a 25-year-old Sydneysider asked one of the more challenging questions topped the poll on the OurSay.org website with more than 12,700 votes. He asked the Gillard to explain her opposition to gay marriage given she was as an atheist and head of a "self-described socially progressive party".
The Prime Minister replied, "I don't think that heterosexual relationships are more valued than same-sex relationships." "I think people who are in loving, committed relationships, all of those relationships should be valued. I think my relationship should be valued and I'm not married."
She said her view about gay marriage was based on its cultural status and varied from Mr Bazzi's.
On a lighter note, she pondered on what made her happy. Then she said, "I'm happy when I feel like I am achieving things," "We can point to achievements in schools and health and jobs and many areas."
You can publish this article on your website as long as you provide a link back to this page.