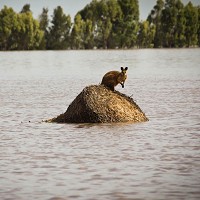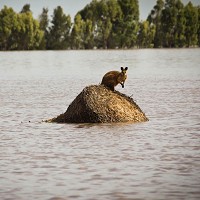 The government started with what it thought was a good idea but is now turning into something of a politic nightmare.
Prime Minister Gillard announced that an estimated $5.5 billion would be required to rebuild flood-affected regions, with the vast most of this going to rebuild essential public and community infrastructure destroyed or damaged by the natural disaster.
Two-thirds of that funding would be delivered through budget savings and the other third will be provided by a modest and progressive one-year levy. Targeting middle- and high-income earners, the flood levy won't be paid by anyone directly affected by the floods or by those on incomes of less than $50,000. According to reports, an average earner would end up paying a couple of hundreds of dollars over the year. This would supposedly raise $1.8 billion for the public coffers.
Maybe the Prime Minister was hoping to tap into a spirit of generosity after this unusual catastrophe but the Australian public are proving to be less than receptive to putting their hands in their pockets to cough up for the greater good. Growing public and political backlash is bringing into question the current government's handling of the affair. However, if not the public, where will the government get the money for repairs? Queensland, the hardest hit by the disaster is already reporting a drop in their economy and overall, it is predicted that Australia will see a 0.5% dip in its GDP in 2011.
Click
HERE
to read more from William Belle.