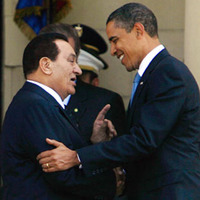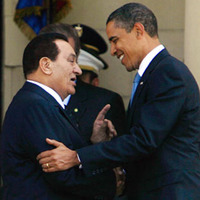 The Egypt citizens protests and violent riots is the result the Hosni Mubarak 30 year dictatorship and political closure. In these very recent years the population decided to challenge the status quo and forced social and political change.
Under the Mubarak regime people suffered many years of anger and frustration. In this regards, there have been demonstrations going on in Egypt regularly throughout the last five years.
It happens to be sparked by demonstrations on January 25 for police day and the Tunisian situation only gave those protests momentum and a sense among the protestors there was a real possibility that an Arab leader can be dislodged from office by people power.
Today Mubarak is fighting against media indeed, on the night of January 27, 2011, Egyptian authorities suspended access to the Internet, preventing communications via e-mail and social networks such as Twitter and Facebook. In addition, mobile networks were cut off today, Friday, January 28, 2011. Journalists have also been targeted by the authorities during the demonstrations.
Egypt's largest organized opposition group, the outlawed Muslim Brotherhood (MB), joined the major anti-government protests after Friday prayers.
After days of official inaction, the MB promised on its website Thursday to enter the demonstrations that have swept across the country for the past three days organized by smaller opposition groups calling for an end to President Hosni Mubarak's 30-year-old rule.
Daniel Ozoukou is an correspondent for Oye! Times based in Abidjan, Ivory Coast.