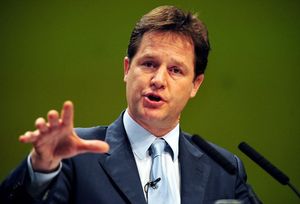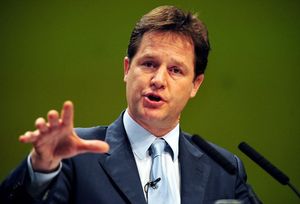 Liberal Democrat leader Nick Clegg on Monday heavily defended the introduction of free schools, the very first of which is due to begin this week, as it was remarked that the free schools must be open to all children and not the selected ones.
Nick Clegg sought to encourage Liberal Democrat members by saying that the new schools, from any particular area in UK, would be acceptable only if they reduced social separation, giving no value to social strata.
In his speech Clegg said: "Let me be clear what I want to see from free schools. I want them to be available to the whole community — open to all children and not just the privileged few", (Speech in London).
"I want them to be part of a school system that releases opportunity, rather than entrenching it."
The free schools scheme is observed rather a mainly Conservative principle of the Coalition Agreement, with some in Clegg's party giving arguments that the idea is socially unfriendly disagreement.
In the beginning 24 free schools are due to start within the next month. By the scheme, charities, parent groups, and other organizations can offer to open schools where current provision is poor.
"The coalition has made it clear that our overriding social policy objective is improving social mobility. Reducing social segregation; making sure what counts in our society are ability and drive, not privilege and good connections". Clegg said that the government was committed to improving social mobility which was very much needed.
Many critics argue that these free schools will take pupils and money from many other schools at a time of heavy public spending points.
Shadow education secretary Andy Burnham, also cited by the BBC, said the policy was "catering for some schools and some children, not all schools and all children".