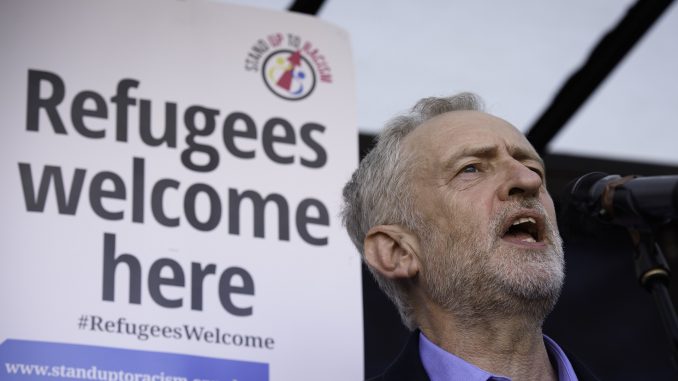 The Labour leader, Jeremy Corbyn, has stressed that his party will not be making any "false promises" on cutting immigration as he accused PM Theresa May of being complicit in "whipping up hatred" against migrants. According to Mr. Corbyn, leaders should be cautious not to sow division by pandering to anti-migrant sentiment because it has consequences like the rise in crime in Britain and the United States following the Brexit vote and Donald Trump's election as president.
In his remarks, Mr Corbyn ridiculed the "fake anti-elitism" of Mr Trump and interim Ukip leader Nigel Farage, calling them "rich white men", and highlighted that the vote to leave the EU and Mr Trump's election were "the most important moment in politics for a generation". According to Mr. Corbyn, the Labour party must choose hope and never "accommodate hate" as he recalled that when Asian and Caribbean migrants came to Britain in the mid-20th century, wages were not undercut because workers were protected by strong trade unions and employment rights.
Refuting all calls for committing to net migration targets within Labour party, Mr Corbyn announced at the party's national policy forum in Loughborough that "we have to choose a different path; there can be no accommodation, now and never, with hate." He explained that "we will not make false promises on immigration targets as the Tories have done or sow divisions, but we will take decisive action to end the undercutting of workers' pay and conditions, reinstate the Migrant Impact Fund to support public services, and back fair rules on migration."


Loading ...