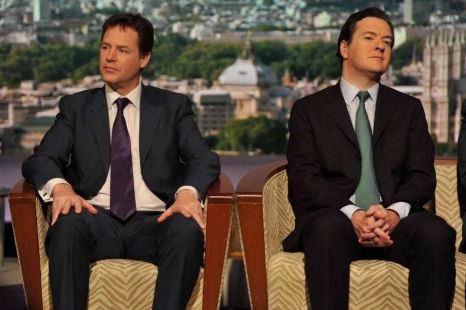 This article was last updated on April 16, 2022

Deputy Prime Minister, Nick Clegg last night has demanded a n emergency tax to be imposed on the rich to help ease the financial squeeze being suffered by the less well-off as austerity measures bite.
The Deputy Prime Minister suggested his new plan was necessary to ensure that British society remained "cohesive". He will outline details at the Liberal Democrats' party conference in Brighton next month.
During a visit to Sunderland, the Chancellor George Osbourne ruled out Mr. Clegg's proposal for an emergency tax on the rich claiming the government should be wary of driving away the wealth creators.
Mr. Chancellor was questioned after the Deputy Prime Minister said that "people of very considerable personal wealth have got to make a bit of an extra contribution" towards what he describes as the "national effort".
The Coalition has already announced that the austerity programme of public spending cuts, including pay freezes in the public sector, will last for at least another two years until 2017. Mr. Clrgg says today that this is only fair if accompanied by time-limited extra taxes on the wealthy. The deputy Prime Minister says that instead of restarting the debate over a mansion tax, he wants to introduce a new unspecified form of wealth tax.
However, it is unclear how such a tax, which would require a new system to be put in place to value people's assets, could be put in place quickly.
The Liberal Democrat intervention, months before the budget, is likely to annoy the Conservatives and spark a new round of Coalition infighting. It was described as a "dead end" by the Taxpayers' Alliance, which said it would "pose a huge danger to Britain's already struggling economy".
Article viewed on Oye! Times at www.oyetimes.com.
You can publish this article on your website as long as you provide a link back to this page.