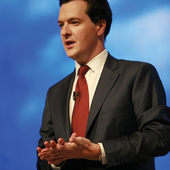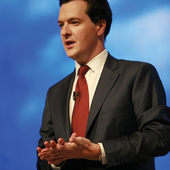 U.K. Chancellor, George Osborne is all set to launch plans to "£10bn crackdown on tax dodging" in an effort to control deficit and growing controversy over the tax affairs of multinational companies operating in the U.K including Starbucks – centre of controversy since it became operational in U.K.
The proposals include an additional £77m a year for HM Revenue & Customs to confront and examine "transfer pricing" arrangements to ensure multinationals do not shift their profits out of the U.K. to lower tax jurisdictions. According to Mr. Osborne, this measure will eventually help in raising £2bn an year, in addition to a separate Swiss deal that could bring in more than £5bn of previously uncollected taxes from Swiss bank accounts over the next six years span. However, the cumulative raise by both steps will bring in about £10bn.
This announcement has been made since Starbucks began to discuss its tax arrangements with the government after it has been uncovered that the coffee house had only paid £8.5m of corporation tax since 1998 despite sales generation of £3 billion.
Labour MP Margaret Hodge described the evidence provided to the Public Accounts Committee by representatives from Starbucks, Google and Amazon as "unconvincing, and in some cases evasive" in its latest HM Revenue & Customs annual report and accounts.
The report includes the analysis of the department's performance and criticised it for "not taking sufficiently aggressive action to assess and collect the appropriate amount of corporation tax from these multinationals".
Chief executive of lobby group TaxPayers' Alliance, Matthew Sinclair has said the anger from the taxpayers is natural but the current tax system needs to be reformed to make it transparent and effective.
Article viewed on Oye! Times at www.oyetimes.com.