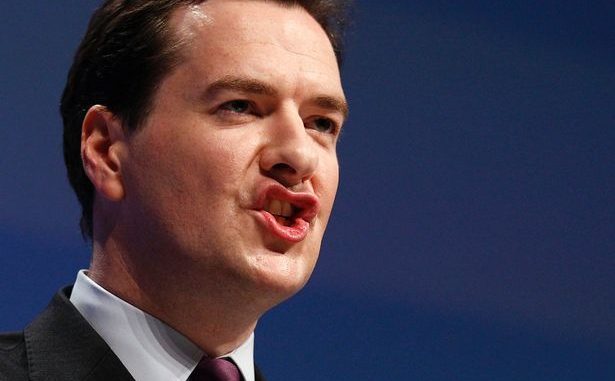 U.K. Chancellor George Osborne has launched a strong defense to the government's controversial reforms on benefits and tax, claiming the system was "fundamentally broken" and had to change.
The shake-up, which was enforced during the current week, includes cuts to housing benefit for some social housing tenants with a spare room and alterations to council tax.
George Osborne hit back at the critics and said that the opponents of the system are actually seeking "shrill headline seeking nonsense" as they were spreading "ill-informed rubbish". Mr. Chancellor told to be "proud" of the measures introduced by the government.
Mr. Osborne told the current system had become unaffordable and too complicated that people were better off on the dole rather than going to work – something the Government's reforms aimed to change.
He has said: "These vested interests always complain, with depressingly predictable outrage, about every change to a system which is failing. I want to take the argument to them.
"Because defending every line item of welfare spending isn't credible in the current economic environment. Because defending benefits that trap people in poverty and penalise work is defending the indefensible.
"The benefit system is broken; it penalises those who try to do the right thing; and the British people badly want it fixed. We agree – and those who don't are on the wrong side of the British public."
Various churches, charities and campaign groups, as well as the Labour Party, have raised concerns and called this move as unjust.
The Labour Shadow Chancellor, Ed Balls has to Mr. Chancellor's speech that millions of families were "paying the price for his economic failure while he gives a huge tax cut to millionaires".
The intervention comes after 660,000 social housing tenants believed to have a spare room began to lose an average £14 a week termed by the critics as "bedroom tax".
Wider welfare and tax changes coming into force this month will see council tax benefit funding cut, and working-age benefits and tax credit rises to 1 percent – well below inflation – for three years.
Disability living allowance (DLA) is to be swapped by the personal independence payment (PIP), while trials are about to start in four London boroughs of a £500-a-week cap on household benefits, and of the new Universal Credit System.
Article viewed on Oye! Times at www.oyetimes.com.