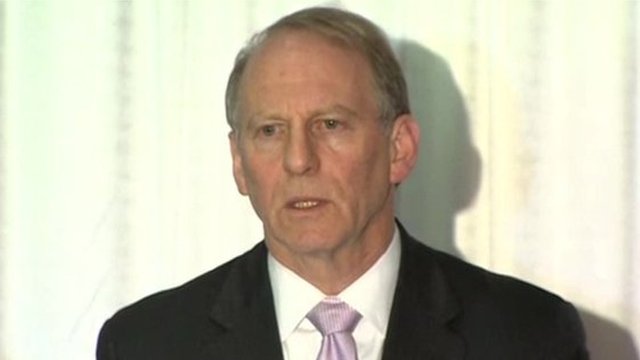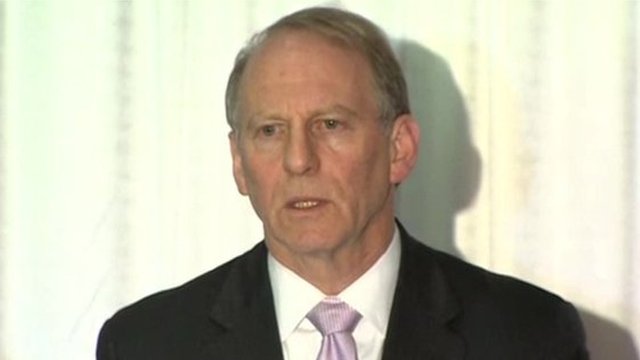 Northern Ireland peace talks led by former U.S. diplomat Richard Haass intended to ease political tensions and disputes in the wake of developing peace in the region failed to reach any agreement on Tuesday.
Northern Ireland's five largest parties met through the night in a final effort to bridge longstanding differences on disputed parades, the flying of flags and the legacy of the Troubles.
The parties settled December 31 as a deadline for an agreement.
Dr. Haass, who was brought to Northern Ireland in July by the first and deputy first ministers to try and help resolving the issues, has said the parties remained unable to strike a final agreement but still "significant progress" had been made.
However, no date has been fixed to continue the peace process that was initiated five months ago after some of the worst violence hit the British province since the power-sharing agreement signing in 1998.
Outbreaks of rioting over the past year were the worst in Northern Ireland for years as community tensions over the marching season in the summer, when republicans and unionists hold parades to mark historic dates, spilled out on to the streets.
Violent protests also took place in December 2012 over a Belfast City Council's decision to restrict the number of days that the British flag was flown at City Hall.
U.K. Prime Minister David Cameron was disappointed not to reach a full agreement but said the talks had "achieved much common ground".
Mr. Cameron has stated: "I urge the parties to keep going. I also want to thank Dr. Richard Haass and his team for their dedicated work."
Flags and disputed parades were understood to be some of the more strong points for the discussions with Unionists more unhappy than Nationalists with what had been arranged. However, consensus on the treatment of victims of terrorism in the Troubles was one achievement during the talks.
Article viewed on Oye! Times at www.oyetimes.com.