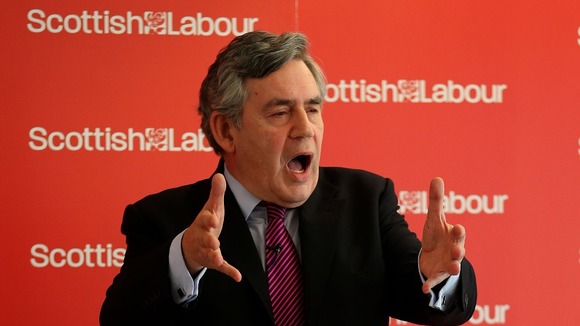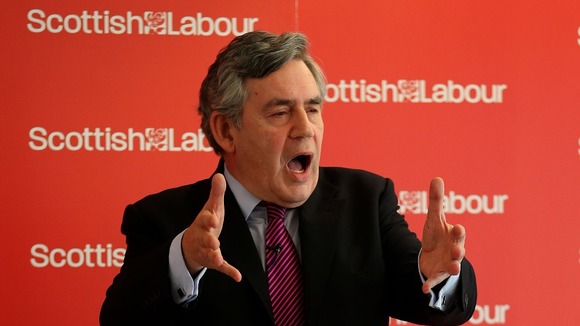 Former Prime Minister Gordon Brown has unveiled the vision for a new 'power-sharing' Britain to save the union of U.K. with Scotland if Scots opt to reject independence.
Through a key pro-union speech, Mr Brown has proposed six "major" constitutional changes to revamp the relationship between Britain and Scotland, outlining a "radical" transfer of powers downwards from Westminster and Edinburgh to local communities".
The ex-PM has called for a written constitution between Scotland and the rest of the U.K. describing the division of powers and responsibilities. Mr Brown has further mentioned to also include a guarantee that the Scottish parliament would never be dissolved or undermined by Westminster.
The former Labour leader has told Glasgow audience: "We need to draw up a statement of purpose, that we pool and share resources and risks for the benefit of all."
He has added: "The purpose of the Scottish parliament should be to use the maximum devolution possible, consistent with our desire to share resources equitably across the U.K."
Mr Brown has argued that his fresh vision for the Scotland represents a "radical break" from the present circumstances and holds more appeal than "irreversible" independence.
His plans regarding the Scotland's future claims to represent a "clear, positive alternative" to independence, and is one which will deliver a strong Holyrood and enable the country to meet the challenges of poverty, health inequality and poor educational standards.
In response to Mr Brown's speech, a pro-independence Yes Scotland campaign spokesperson has said that after a long time U.K. will think to genuinely pool and share resources. They have told to be in agreement with Mr Brown's explanation that "the purpose of constitutional change must be to empower people." And also "agree with him that Labour and the other anti-independence parties need to spell out what further powers they will guarantee in the event of a No vote." Still these promises are not new for them as it did happen in the past and no promises and guarantees were ever fulfilled.
The spokesperson has further backed the Scottish Independence by saying: "The only way to guarantee the powers people want and Scotland needs is to vote Yes on September 18.
"Nobody, whether they favour a Yes vote or a No vote, should be in any doubt that if we reject independence in September we will pay a very heavy price – more Tory governments that we don't vote for, more austerity and more attacks on those who can least afford it."
Article viewed on Oye! Times at www.oyetimes.com.