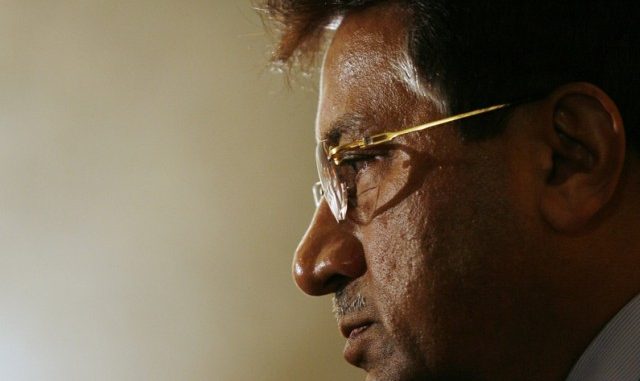 The Taliban and Al Qaeda terrorists have planned major assassination attempt on the former president Pervez Musharraf, the Interior Ministry informed in a letter this Monday, prompting the media speculation that the former military ruler might not attend the court tomorrow.

In the letter sent to the Home Secretary Punjab, the Islamabad police chief, the chief commissioner and other officials, the Interior Ministry warns that the terrorists affiliated with the Tehreek-i-Taliban Pakistan (TTP) and Al Qaeda have planned to target General (R) Pervez Musharaf in the near future. According to the letter, a copy of which is available with DawnNews, the ministry warns that the attackers have planned to assassinate Musharraf inside or outside the court. The ministry advises extreme vigilance and fool-proof security measures be taken to avoid any untoward incident.

Media reports on Monday quoted Musharraf's lawyer Ahmed Raza Kasuri as saying that his client would not appear before the special court on Tuesday until he is provided fool-proof security. The former military's chief's lawyers have previously warned the court that terrorists have been planning to kill judges and Musharraf's lawyers "I have received some information that terrorists are planning to assassinate the honorable judges (of the Special Court), two defence lawyers and a prosecutor," Musharraf's lawyer Rana Ijaz told the court last week. The interior ministry's letter comes less than a week after a bloody gun and bomb attack on the district courts in Islamabad left 11 people, including a district and sessions judge, dead and 29 injured.