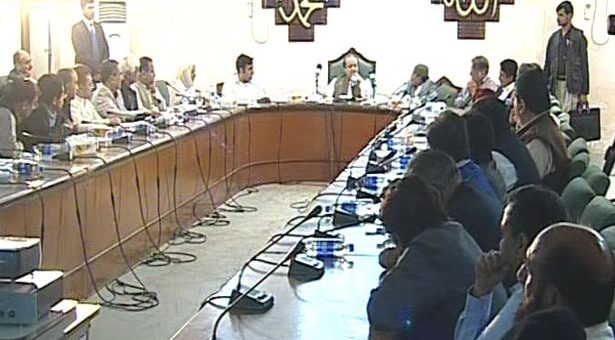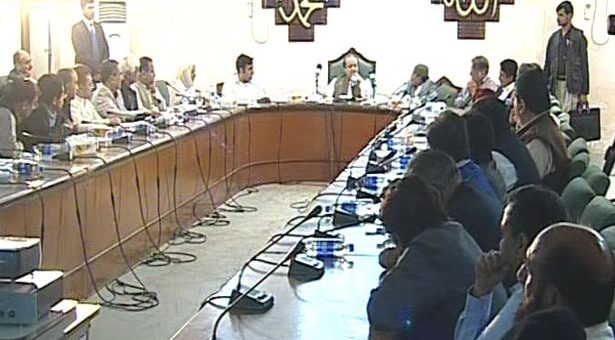 Prime Minister Muhammad Nawaz Sharif was attended by Bilawal Bhutto Zardari, the Chairman of Pakistan People's Party this Monday to visit the drought affected Mithi, capital of the drought-hit Tharparker district. They came personally to monitor the relief operation and get a briefing on the drought affected people and their current condition. The Prime Minister announced a billion rupees to aid the people affected by the drought and different diseases that are lingering in the backward district of Pakistan.
He further added that the government would help the affected people and assured the Sindh Government that the Centre would fully support its efforts to tide over the crisis. He directed to ensure the swift provision of edible commodities and drinking water to the people. The Prime Minister said that strict action should be taken against those who are responsible for the negligence in the distribution of wheat among the residents of Tharparker to set an example for others in future. He also stressed on evolving a proper strategy and planning to prevent the drought in Tharparker.
Giving the briefing, the Deputy Commissioner of Tharparker said that the Sindh Government had distributed 125,000 wheat bags among the residents of six talukas of the district. Some 2,030 bags had been distributed in Mithi and 1,030 in Islamkot so far.He said wheat could be obtained from the help centres by the people showing identity cards. He said Rs 200,000 each would be distributed among the families of the deceased. The Prime Minister was apprised that out of the 4.5 million livestock, sheep was the most affected animal and 15 mobile teams were vaccinating them.