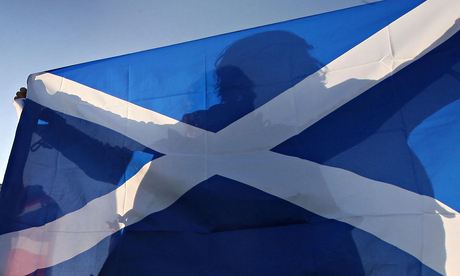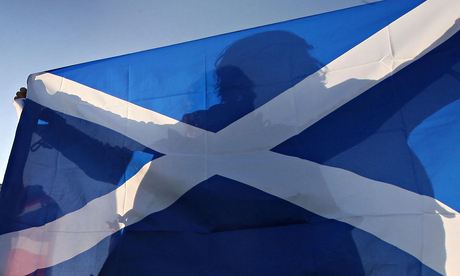 Two new polls on Scotland's independence suggest that 'Yes' campaign requires a swing of 3 to 6 per cent to win the referendum with only 160 days left for the voting to take place.
A Survation poll reveals that the independence campaign support sits at 44% against 56% for the union, for the individuals who are clear about their voting.
While another poll by Panelbase shows that the individuals in favour of independence stand at a higher 47% against 53% for the union amongst decided voters.
Chief executive of the pro-independence Yes Scotland campaign, Blair Jenkins has hailed the fresh findings as extremely encouraging. A three to six points swing for the supporters of Yes campaign in the right direction will lead them towards success in September. On the average poll of poll figures, the gap between Yes and No has already closed by two-thirds.
Mr Jerkins has further indicated: "What is particularly significant is that Yes actually has a strong majority if people think that they and their families would be better off in an independent Scotland – and the official figures show that Scotland would be the 14th richest country in terms of economic output per head, compared to the UK's 18th place.
"This confirms our own research that people are attracted to voting Yes – and will choose independence when they are persuaded of the strong economic case for Scotland being in control of our own abundant resources.
"Scotland has got what it takes to be a successful independent country – even our opponents in the No campaign accept that. There is absolutely no doubt that we can be independent – and we are working very hard to win the argument that we should and must vote Yes."
While Better Together leader Alistair Darling has admired that the Scottish people are getting clear about the benefits of union and Scotland will get stronger and more authority while being a part of U.K. Independence will be risky for Scotland at this stage as the currency matter and the funding of essential public services, like schools and hospitals are still ambiguous.
Article viewed on Oye! Times at www.oyetimes.com.