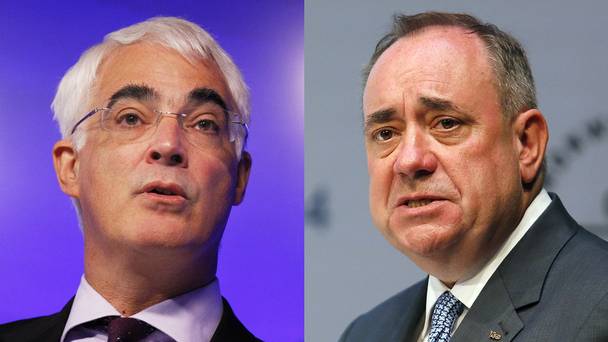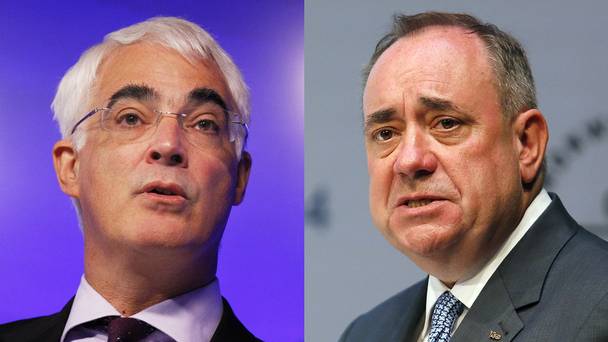 Scotland's First Minister Alex Salmond and Better Together leader Alistair Darling will square off in second round of Scottish independence referendum live TV debate from Glasgow's Kelvingrove museum on Monday.
The final showdown on Scotland's future will take place with just weeks left before the historic vote that will take place on September 18.
However, the most recently taken survey "poll of polls" on Aug. 15, built on the basis of an average of the last six polls and excludes undecided respondents, revealed that a support for a breakaway stands at 43 per cent against 57 per cent backing Scotland's 307-year union with England to continue.
The first live debate between the two leaders, aired on August 5 was hosted by STV's political editor Bernard Ponsonby in front of an audience of 350 people at the Royal Conservatoire of Scotland in Glasgow.
Following the debate, an instant Guardian/ICM poll of viewers declared Mr Darling as the winner with 56% to 44% favouring Mr Salmond.
Now, the second 90-minute event will be staged at Kelvingrove Art Gallery and Museum in Glasgow in front of 200 selected audience by polling and research consultancy ComRes.
The debate is of relative significance for both the leaders as they intend to boost the polls in their relative campaigns.
The evening's debate will prominently feature the issues related to currency, oil and the health service in an independent Scotland.
Mr Salmond has been under continuing pressure to reveal his "Plan B" on currency after his preferred option of sharing the pound in a currency union with the remainder of the U.K. was ruled out by all the major parties in Britain.
Article viewed on Oye! Times at www.oyetimes.com.