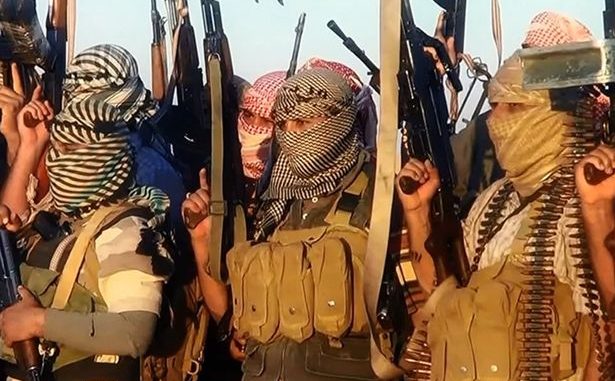 Britain's terror threat level has been raised from "substantial" to second highest level "severe" in response to conflict situations in Iraq and Syria, meaning a terrorist attack on the country is considered as "highly likely".
Home Secretary Theresa May has told that the decision on raising the threat level was related to developments in Iraq and Syria, however, there was no information to suggest an attack was about to take place. Some of the plots would probably involve fighters who have travelled from Britain and Europe to participate in the Middle East fights.
Ms May has said: "We face a real and serious threat in the UK from international terrorism."
"I would urge the public to remain vigilant and to report any suspicious activity to the police."
Ms May has also indicated that the decision by the Joint Terrorism Analysis Center is made on the basis of intelligence and is independent of government.
The current nation's threat level of "severe" is the second highest level out of five possible categories and is at its highest since July 2011.
British police have made a public appeal to assist them and identify aspiring terrorists after the murder of an American journalist James Foley focused attention on extremism in the U.K.
The involvement of a person of British nationality in the missing journalist's execution have prompted demands for extra security measures to tackle Britons traveling to the Middle East to join militant groups. Officials have warned that some who had gone to Syria or Iraq might return to Britain to carry out attacks.
Prime Minister David Cameron has said in a press conference on Friday that "poisonous" Islamic extremism is the major issue which is causing widespread problems to spread from the Middle East to other parts of the world.
Mr Cameron has called for more intelligence, smart military airstrikes and a slew of other "building blocks" to combat the posed threat "from home and abroad."
Article viewed on Oye! Times at www.oyetimes.com.