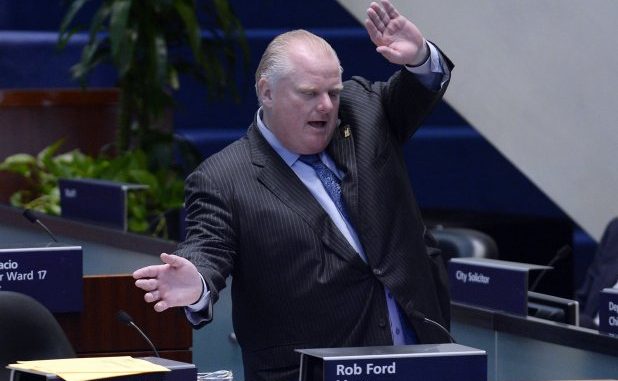 A report by Toronto's integrity commissioner, Janet Leiper, has clarified that Toronto Mayor Rob Ford did not violate any of the city's code of conduct by asking his junior aides to sometime help him coach the Don Bosco high school football team during business hours.

Commissioner Leiper mentioned in her report that she discovered that Mr. Ford's young special assistants had to work long and stressful days and sometimes even the night, and then often had to join Mr. Ford at Etobicoke practices between 3:30 p.m. and 5 p.m. to "volunteer in an activity that they thought was valuable and enjoyable." According to the unreleased decision, Leiper stated that "I find that the involvement of the mayor's staff in his volunteer endeavours was a respite from long hours on the job, and did not amount to an improper use of city resources by the mayor."

In her remarks, Leiper alleged that she found that the mayor's office considered games "off the clock." She also found that during practices the aides continued to do government business, which was such a repeated practice that another Don Bosco coach "teased" one aide about the fact that he was formally considered a coach. Leiper alleged that "given the ongoing nature of the job," it is "arguable" that Mr. Ford didn't even need to reimburse the city for the use of the government car his aides sometimes used to go to games and practices during the 2012 season.