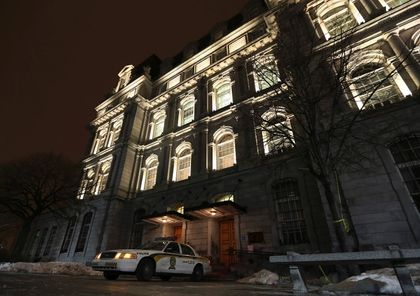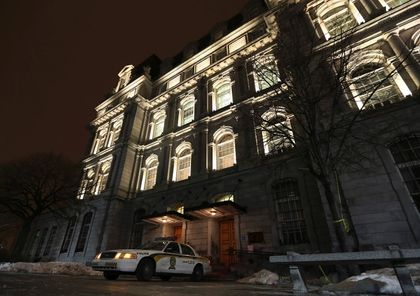 Montreal police has announced in a statement issued on Friday that it has recommend to lay charges against 44 city employees of unlawful assembly, assault and mischief after a group of agitated firefighters entered into city hall on August 18 and vandalized several rooms, including the city council chambers.

According to the press conference on Friday, Montreal police Chief Marc Parent stated that some of these charges will be laid against civilian members of the department, however there will be no charges against police officers as yet. In addition to that, Parent mentioned that police initially considered having the RCMP investigate the vandalizing of city hall, but it decided against it. He alleged that "the day after the events at city hall, I immediately began an investigation to shed light on the circumstances that led to the events (there) as well as the way that the police officers who were there handled themselves." Moreover, Chief Parent added that "in the name of transparency, I have asked internal affairs, our investigative unit, and the Provincial Security Minister to help with our investigation."

Meanwhile, sources have confirmed that disciplinary measures will also be taken against the officers who failed to prevent firefighters from entering city hall. The firefighters were staging protest at city hall because the municipal workers wanted to voice their displeasure over Bill 3, i.e. a proposed law that calls for pension reform. Whereas, Montreal mayor Denis Coderre is also expected to comment on the matter at a news conference on Friday afternoon.